Claire's Commentary
---
Dundee Memorial day parade
Beautiful day today in Dundee for their Memorial Day Parade. Walked the downtown area and met with some great people, marched in the parade, and then hung out in the park for a memorial service honoring not just our veterans who are here with us, but more importantly, those who did not come home.
---
Illinois Senate approves 32 percent income tax hike in party-line vote
It's no surprise why there is such a massive exodus from Illinois of both citizens and businesses, and the General Assembly refuses to learn anything from their past mistakes...





---
Thumbs Down: To the never-ending Mendoza-Rauner blame game
All Illinois politicians claim to care about the people and the ones affected by this political tug-o-war, but none of them will actually go against their party to try to bring the needed change. True independence comes from looking outside their damaging circle. Be Bold, Vote Gold.
---
Judge Orders Comptroller Mendoza to Pay Illinois Lawmakers
I know this happened last month, and I apologize for being less than timely. Tax season took over my free time, so of course that's when the courts side with the Democrats suing for their paychecks! Mendoza's responses to the suit are uncharacteristic of her; suddenly she's not talking about fighting for the little guy with a jab or a quip at Rauner being a bully. Now she's having her people answer that she's following the law, and allowing her COI (Conflict Of Interest) lawyer (AG Lisa Madigan) to drag her heels on appealing. Not quite the independent bulldog when it's her party making the mess, huh?
---
Judge: State lawmakers should get paid, even if there's no budget
This is pretty disgusting. The four Democrat lawmakers that sued to get their paychecks received a victory last month when the judge sided with them and ordered Comptroller Mendoza to pay out on legislative and executive pay. Mendoza chose representation by the Attorney General, Lisa Madigan, rather than seeking independent council. The lawmakers that brought the suit were represented by Mike Kasper, who has long-time ties with (guess who?) Michael Madigan. That's a clear conflict of interest to me and anyone else paying attention.
After the decision came down, the Comptroller said she's going to "begrudgingly" start paying out, instead of directing her COI (Conflict Of Interest) lawyer to ask for a stay of the ruling while the appeal is pending, which would stop her from having to issue paychecks until the matter is ultimately resolved.
This gave me an "a-ha!" moment on why the four Democrats waited until Munger's last day as Comptroller to bring suit, and I don't know why I didn't realize it sooner. These two points I stated are very definitely why they waited - because Munger would have fought back hard. Kudos to Munger for that, at least.
---
Rauner pushes for state government computer upgrade
I'm all about saving money, but anyone that has worked with old technology will agree that we need to upgrade the government computer systems. Upgraded systems that are properly integrated will decrease the risks of fraud, increase the level of transparency of detail, and make Illinois government more efficient. Having a patchwork of outdated tech that's been cobbled together over the years, will only become more cumbersome as time passes. Making these oh-so-needed upgrades would also increase the chances of discovering fraudulent activity (whether happening internally or externally), which gives this accountant the warm and fuzzies. I don't care if it's a pet project of the R's or the D's, if it actually benefits the people of Illinois, I'm for it.
---
Rauner aides dismiss Mendoza's 'jaw-dropping spending' charge
I was going to stop talking about Comptroller Mendoza's City Club of Chicago appearance, but you can't just say you're playing George Bailey in "It's a Wonderful Life" to a Libertarian classic movie buff and get away with it. George Bailey was a small business owner that got tricked by a man who had wealth and power and a stronghold over the town that spanned many years. If there's a resemblance to Mr. Potter, you're going to find it in our Mr. Madigan, whose grip over the City of Chicago has been ironclad for well over twenty years. And George Bailey certainly wouldn't have praised Mr. Potter over the years...
---
Governor, comptroller spar again over state spending
It's interesting to read difference sources from the same event. The State-Journal Register decided to focus on the Rauner side of the City Club of Chicago event, reporting on his response to her statements. According to Rauner's team, Mendoza has reduced payments made to elderly care providers from $20 million a month under Republican Munger, to $7 million per month. Mendoza's response to that? "Clearly inaccurate." When all sides claim inaccuracy, it's best to view the evidence with your own eyes. Looks like I've got some detective work ahead of me...
---
Mendoza: The governor suffers from 'Rauneritis'
Comptroller Mendoza opened a speech given at the City Club of Chicago last month by stating that she wasn't going to criticize the Governor - and then proceeded to criticize the Governor. Aside from saying he suffers from "Rauneritis" (very professional) and that he's trying to shut down government, there was one nugget of interest in this speech.
According to Mendoza, he's been using the "Healthcare Provider Relief" fund to pay for consulting and management fees and contracts for computer software, to the tune of $112 million dollars. I'd like to see the detail behind that, so some digging will be necessary. If she provided this much scrutiny over Democrat payables I might be halfway to believing her claims of independence. At least she continues to talk about the $4.1 million in bonuses received by IDOT workers last year, which was reported by yours truly during the Chicago Tribune endorsement interview.
---
come see claire at the pvsa gun show
This Sunday morning, you'll be able to find me at the last PVSA DuPage Sportsman's Show for the season here in DuPage with Steve Dutner For IL Secretary of State. We will be hosting the DuPage Libertarians table, so feel free to stop by and say hello!
---
best libertarian selfie ever!
Always a fun time with the DuPage Libertarians!
---
more from the libertarian party of illinois convention
This is me with my good friend (and occasional campaign volunteer) Linda from the convention earlier this month, during one of our sneaky breaks outside in the courtyard to relax. These chairs were HUGE!
---
from the libertarian party of illinois convention
With both the convention and tax season over, I am finally getting a chance to go through all my photos. This was one of my favorites, with Larry Sharpe, Libertarian who was the keynote speaker and life of the party all weekend long!
---
happy anniversary fox valley libertarians
I tweeted this when it happened, but never got a chance to share it on FB. This was the 22nd anniversary dinner for the Fox Valley Libertarian Party from a few weeks back.
---
ILLINOIS COMPTROLLER ISSUES SELF, LAWMAKERS PAYCHECKS DESPITE APPEAL OF CIRCUIT COURT'S RULING
Because of tax season, I'm woefully behind in my articles, but I couldn't let this one go by without comment. On March 23rd, a Cook County Circuit Court judge sided with the lawmakers suing to receive their paychecks, and told the Comptroller to pay them out. The Attorney General filed an appeal, to fight it, but DID NOT file an injunction as well, which would have frozen the order to pay. Instead, the Comptroller started issuing, and to date has issued, over $12 million in paychecks to the executive branch and general assembly. When asked why no injunction was filed, the Comptroller's office replied that they are keeping "in compliance with the judge's order" and "focused on an appeal." Cop out 1 and cop out 2. It reminds me of a little kid that found dirt against their classmate and they're standing in front of the principal with the most smugly innocent demeanor. Bright smile, hands tucked behind their back, absolutely reveling in their playmate's misery.
Because your blood pressure hasn't spiked enough yet, here's another tidbit: the independently wealthy Michael Madigan has received over $117K in back pay, while fellow independently wealthy lawmakers Durkin, Cullerton, and Radogno, have received $71K a piece.
Now CLEARLY this was the idea of one particular political party, but I want to know how many of these four independently wealthy individuals have above (a mix of D's and R's mind you) refrained from cashing their paychecks. Or hey, why not donate their pay to some of those health service facilities, to help keep their doors open? I would have the utmost respect for any of the lawmakers that actually did that.
Make no mistake, these are the games they play in Illinois. If I had been voted in as your Comptroller, I would have retained independent legal counsel to fight the lawsuit, and had that injunction filed before the ruling left the judges mouth. Because that's what being independent is actually about.
---
Claire Ball announces 2018 candidacy at Libertarian Convention
Thanks to Aaron Wright from the Metro East Libertarians for filming so much from the convention this past weekend. Here is my speech during the candidate forum - I apologize for going over the time limit!
---
In memory of two great friends and libertarians
After a weekend with an incredible convention, I received bad news from a phone call from Steve Dutner at 1am informing us that a great libertarian and very dear friend, Dennis "Paws" Spears (seated in the center in this image), was killed in a motorcycle accident along with his wife Tanya. Dennis was a kind and hilarious person, and his wife Tanya was very giving and thoughtful. They BOTH called me up one night after a speech two years ago at Fox Valley Libertarian Party when I first started my campaign to help critique all my words, movements and even my dress. They wanted to help make me be the best I could be. He was a great supporter of me, and a wonderful friend to everyone who knew him. If you want to help honor this great guy, may I suggest adopting a pet from an animal shelter? Wherever he is, it will make him smile.
---
Mendoza finds money for $32,000 used car for her office
Another article from last month (I'm getting ever closer to March, hang in there with me). Did she really think this would go unnoticed, with the direct attacks she's made on Rauner since the New Year rolled in? $32K for a "used" car (I refuse to call something with only 16K miles on it truly used) is not much to a budget of $110M (this being the Comptroller's 2015 budget), but during such a crisis as this, with such a monstrous bill backlog, you couldn't find something for, say, $15K?
Also, more importantly...I know this didn't hit the General Fund...but there is still only so much cash available to pay past due vendors (based on daily revenue collections)...and if you use cash to buy a car...which they did...that's still cash that you now can't use for said past due vendors. Time to go back to Accounting 101 gang...
---
Rauner administration says Mendoza decision on payroll could jeopardize services
You know, I sincerely hoped Comptroller Mendoza would do the job of Comptroller for a while, for at least a few months, before maneuvering her political chessmen around on the Governmental board. Hope springs eternal, but I'm going to use mine for something else. This story is from February, when Comptroller Mendoza decided to pay some 400 state employees out of some transportation/buildings/utility funds, rather than the general fund. Apparently that was against the Governor's wishes as he sent a letter (cost effective versus an email?) telling her not to drain those funds or there won't be money left in them to cover what they're meant for. Surprise surprise - that letter wound up in the news, and Mendoza's response? In essence - we've used them before and I'm using them now.
If you've read my stuff for any amount of time, you should know how I feel about this. But I'll say it anyway: you don't use funds for purposes other then what the fund was meant for. No dipping because you're short somewhere else. Dipping into other funds helped create the mess that is our unfunded pension liability, and shatters the transparency measures inherent in a Fund Balance budgetary system. It's bad budgeting, bad money management, and bad politicians! NO.
---
Has Gov. Rauner Ever Introduced A Balanced Budget?
THANK YOU Brian Mackey for actually trying to answer this question. Governmental budgeting is a tricky thing, as I'm finding the more research I do. Mr. Mackey explains it very well in this article, talking about the restraints around what the Governor can do, and the nuances in the language that can make something innocent seem downright dastardly. I'd say the Governor introduced balanced budgets, sure - but he never used his constitutional line-item veto power to bring the unbalanced (as received from the General Assembly) into balance, because that means making unpopular cuts that the other guys can use against you in the future. Neither Democrats nor Republicans want to give an inch in this political tug-o-war.
---
It's time for Bruce Rauner to do the governor's job
This article is from last month, but is one of the first big shots being fired by Comptroller Mendoza at Governor Rauner. I say first of the big shots, because all throughout the campaign trail, she made it clear she felt the budget mess is purely from his actions, but never did she make as big a show of it until this point. She's right - the Governor is supposed to prepare and submit to the GA a balanced budget. That's about all I can agree with, however. The rest is very grandiose, with talk of "shadow organizations" and how he "masterfully misled" the public, as if the problems we face, including unsustainable pension funding, political pay-to-play shenanigans, and years of unbalanced budgets and kick-the-can-down-the-road lawmaking, started sharply on January 12th, 2015. It's certainly not what you should be hearing from the top dog of the Governmental accounting office. I guess it's appropriate though as this is Chicago and we do speak with bullets. Especially the politicians.
---
Pot Contribution For Politics - Bishop On Air
Check out my appearance on Greg Bishop's show out of Springfield Bishop On Air on News/Talk 94.7 & 970 WMAY from earlier this morning on the recent victory in the federal district court!
---
Marijuana organizations given green light on political donations
Breaking News! The verdict is in from the Federal District Court and WE WON!
Last year the Liberty Justice Center and Pillar of Law Institute brought suit against the state of Illinois, on behalf of Scott Schluter and I, over the banning of medical marijuana centers and dispensaries from making campaign contributions to candidates for political office. This case has gone up to the Federal District Court and I've just received word that today they ruled in our favor. More details to follow but I was too excited to hold back!
Ball: 1, Madigan: 0
---
St. Patrick's Day in Lemont
Look at all these beautiful, sexy libertarians in Lemont! Thanks to EVERYONE who came out yesterday and helped us increase our presence over last year, even in the cold! It was a decent turnout, and we all had great food and discussion afterwards.
---
Morning Spin: Comptroller Mendoza rips Rauner on budget impasse
Yowza, we've got some harsh words coming from the Comptroller. Comptroller Mendoza has been on the offensive over the last month or so, and here's just another example of it. I will say I did not know the Governor could propose a budget to the legislature, and he absolutely should. The political problem with that is clear, any necessary spending cuts would be fodder for the next election. I do not agree at all with laying the blame entirely on his feet, however, as Illinois has had a longstanding history of passing unbalanced budgets and kicking the financial can down the road. A disproportionate amount of that comes from the Democrats, and if you think Michael Madigan doesn't have a hand in it then let's have coffee so I can catch you up on the last twenty years or so of Illinois politics.
I would like to hear more about the finances from our Comptroller and less about blame, if that's possible. As for hiring independent council when fighting the AG... you had me at the word independent...
---
Bruce Rauner Hires Leslie Munger as Deputy Governor
Wow wow wow I did not see this one coming. But I guess I should have. It wasn't bad enough that our governor hired up a bunch of Ex-Comptroller Munger's staff after Democrat Mendoza won the Comptroller's race. He's now appointed Leslie Munger to the role of Deputy Governor, which doesn't look like party favoritism in the slightest I'm sure. The qualifications cited for Deputy G. are the same ones that were given for Comptroller. Unfortunately I think the main qualification they look for is the letter that follows the name, and I'm not referring to CPA...
How many deputy governors' does one state need? Apparently two, and if one leaves it is perfectly acceptable to appoint another one during a major financial crunch of no budget for almost two years. Leslie Munger, who lost a bid for Comptroller, is now privy to a second appointment by the Governor - first to Comptroller, now to Deputy Governor. She is getting her same salary, $135K billed to us, and gets to work with many of her old employees as the Governor hires them up too. The Democrats are all over this, of course, but that means nothing because they do the same thing when given the chance. And when not given the chance, because it's getting more rare that anyone in our government is even listening to us anymore. Did they really think this wouldn't look like political party favoritism? Or they just really don't care at this point? Does anything really matter beyond our precious political party anymore?
If she's really that passionate about serving people in need, why doesn't she refuse the $135K salary, as Governor Rauner refused his?
You want to see people who care about Illinois and the people who live in it flourishing? Look at your 3rd parties. #QualifiedNotConnected is more than a hashtag to me, it's a principle not to be bent or broken to make room for my buddies.
---
Illinois budget impasse cripples state debt, investment

Further and further down the rabbit hole our government is pushing us. The financials - which give you the true story of what our government is doing, are getting worse and worse with each passing day. Our investments could be earning more (especially if they were led by an independent investment committee with real accountants on it), we could be paying less in interest. We the people know this, it's common sense and hits upon the truths we deal with every day. Why our government thinks it can continue to blame the other guy and not move a muscle to compromise is beyond me. They're not doing their jobs...they need to go.
With someone heading the office with a financial background and independent from the parties continuing this mess we could be provided with detailed reporting, including recommendations on where spending could be cut, and firm and visible decisions behind the payments that are going out the door. Alas, if only we had someone with that financial background in charge...
---
Illinois' 'grand bargain' gives lawmakers $38.5-billion spending cap
Are you KIDDING me?!? I haven't been following the talks surrounding this "grand bargain" to get to a balanced budget but if this little FYI is accurate I'm disgusted. The government is acting like a spoiled teen, trying to bargain for mom and dad to pay off their credit card debt from the last few years of college fun by promising to be good in the future. Sorry muffin, I can't just skip the spa for a few weeks to cover your poor spending habits.
And what concerns me more is the very quick line that over a billion dollars in new spending is unaccounted for. Whoa whoa - WHOA - I don't think so. I have a new project - to dig into everything surrounding this "grand bargain". You do NOT use the phrase "unaccounted for" around an accountant and I'm going to make damn sure that if our government is not accounting for every dollar, that everyone knows about it.
---
Interest payments add to Illinois budget stalemate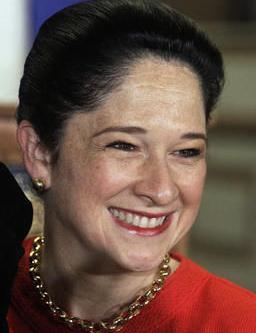 Has anyone out there worked really hard to pay down credit card debt to get away from the interest monster? I know I have. So to hear that my taxpayer dollars are being used towards interest so that the Republicans and Democrats can continue their power struggle absolutely bakes my beans. On top of that, as the chief accounting officer of the state of Illinois, Comptroller Mendoza should be speaking out against the culpability of BOTH parties and not just one side. The budget issues stem from years of unbalanced budgetary games between Democrats and Republicans alike, including (but not limited to) the stopgap money dump of November 2015, which allowed spending for construction projects that had no real urgency, and discretionary spending with vague "keep government operational" descriptors.
What all was said and done in getting yourself out of debt, what did you have to do? Stop making excuses, make the tough decisions, and eat ramen for a few months (or years). I'd say we start sending our government officials and legislature members boxes of ramen in the mail, but they've got enough of our money already...
---
Mendoza's deputy gets consolation prize: PBC chief
Government jobs should not be consolation prizes. As I've said previously, you should be hired for a role based on credentials and experience, and what has the deputy-clerk done that warrants her be the executive director of the Public Building Commission? And at nearly $200K in salary, her background better be extensive and unconnected. Stop laughing, I'm serious.
---
23 former Munger workers hired by Rauner administration
This is the kind of favoritism I hate because it's so blatant and biased and we're the ones footing the bill. And I don't care that the numbers are less than a prior administration - just because you're not doing it as much as the other party doesn't make it ok. People should be hired for positions based on their qualifications and ability to do the job. If you're getting paid, especially in the six figures as many of these people are, you should have the background and education to justify your role.
---
Dems urged to stop suing for pay, start working on budget deal
I'm sure everyone heard about the six Democrat state representatives who filed suit on Dec. 2nd against Republican Munger to bump their paychecks back to the head of the line. It was both a bold and cowardly move. Bold, that they think they will get any sympathy or support from the people of Illinois, and cowardly to go after Republican Munger in her last few days in office. When did these people lose sight of the fact that this is a part-time job, where you have more than half the year to earn a living doing something else? This is such a selfish display even the media isn't buying it - and they can be pretty easy to convince.
---
Christmas with Libertarians
Thanks to everyone who came out to our Holiday Party on Thursday! We had a great turnout that included members from Lake County Libertarian Party of Illinois and Libertarian Party of Dekalb County Illinois, and we brought in more canned goods than last year for our canned food drive. Plus, the fireplace was nice and the relaxation among friends was much needed after such a hectic campaign season.
---
Other View: Pulling rank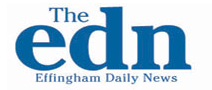 Here's a wonderfully scathing editorial about the state legislators that filed suit to get their pay bumped to the head of the line. To file a lawsuit so your part-time pay gets bumped to the head of the line, when the cause of the payment delays rest at your feet, is slap in the face of every Illinoisan. Every business owner that had to take additional loans to survive, every school that had to cut programs to keep their doors open, and most importantly every mental health facility that had to close their doors because they couldn't get their payments. Illinois' financial troubles stem from years of two party power plays, where decisions are made with the best interests of the PARTY in mind instead of the people that put them in charge. Do you truly want that to end? Vote principles, not politics - vote qualified, not connected. Vote Libertarian.
---
Meeting the Governor at Gifts of the Free Market
Illinois Policy hosted their annual "Gifts of the Free Market" event last night, which several of us attended, and we got to meet the Governor! The entire night was both fun, and interesting, to say the least. Thanks to Matt Scaro, former Libertarian candidate for IL Treasurer Matt Skopek, and Activism Director Steve Dutner for joining me.
---
Former Libertarian Candidate for Comptroller Tapped for Transition Team
Kitty, who interviewed me from the Libertarian Republic earlier before the election, published an update about my recent projects here in Illinois!
---
Claire Ball on Comptroller Transition Team - Bishop On Air
This morning, I appeared on Greg Bishop's program Bishop On Air on News/Talk 94.7 & 970 WMAY out of Springfield to talk about Susana Mendoza and her transition into the Illinois Comptroller office.
---
ILLINOIS COMPTROLLER MENDOZA TAKES OATH AND ANNOUNCES TRANSITION TEAM MEMBERS
Susana Mendoza has been sworn in as our tenth Comptroller, and thanks to this press release, I can now share my own news. I was asked to join her transition team, and help bring some accounting sense to our nonsensical governing body. I will be working with a wealth of knowledge from this team and was honored to be asked. I am very excited to learn more about the inner workings of the Comptroller's office.
Before anyone thinks otherwise, let me make this perfectly clear - I will be running again in 2018 as the Libertarian candidate for Comptroller. This transition team is to help get the new Comptroller up to speed so our state can, at the minimum, keep limping along. I want to help with that so things don't get worse, and pinpoint some of the (many) issues that need to be addressed within the office.
---
Winter Fun in Woodstock
Had a wonderful time with the folks in the Fox Valley Libertarian Party in Woodstock for their annual Christmas parade in the downtown square on Sunday afternoon.
---
Lights on for Westmont Parade
We were a small but loyal group of libertarians, covered in Christmas lights and marching through Westmont to a few thousand people who came out in the cool, crisp early-winter weather over the weekend.
---
Some fear Mendoza-Madigan alliance will worsen state government dysfunction
It didn't take the media long (or the two established parties for that matter) to give up the pretense of independence in the office of the Comptroller. The Sangamon Sun interviewed Jim Nowlan, a former state legislator, who talked about what a "Mendoza/Madigan alliance" might mean with our state government dysfunction. State government dysfunction stems from two parties caring more about gaining power and ground then about working together for the best interests of the people. Here's an example of that dysfunction in action.
---
Claire's commentary from 2016