Claire's Commentary
---
One of my opponents last campaign tried to describe me as a "glorified bookkeeper" which, in turn, got him booed from the crowd. Why did he do that? Because he wasn't qualified, had no idea how to do the job, and thought being a socialist was reason enough to vote him in to office. Welcome to Illinois.
---
Happy New Year
Happy New Year everyone, I hope you are doing what you love while you ring in the new year. Unless it involves fireworks. In which case my kitties hate you. 2018 is going to be full of joy, laughter, and uninterrupted prosperity!
---
Here's to a lucrative New Year
I hope everyone has a happy and safe New Year. May all your freedoms and liberties be restored, and all your crypto-currency investments be bountiful.
---
Why Millennials are More Libertarian than Socialist
Jennifer Floyd, Secretary of the DuPage Libertarians (and volunteer on my campaign team!), wrote a piece for the DPL website about Millennials and the reality versus perception of their politics. It's well cited and worth the read!
---
For many of the basic needs that need to be done, you don't need legislation. You just need someone willing to DO IT. #ClaireBallExplainsItAll
---
Libertarians rock the charity this christmas
Here's a pic from our Holiday Party and our annual food drive for Loaves & Fishes Community Services which seeks to end hunger in the western suburbs of Chicago.
---
Being independent gives you the freedom to act in the best interests of the citizens of Illinois.
---
Networking with Libertarians from all over
Had a great time last night hanging with some awesome libertarians, including Merissa Hamilton from Arizona, Sanj the Libertarian, Justin Tucker The Libertarian Party of Chicago chair, and Steve Dutner For IL Secretary of State, and my husband Brian Scott Lambrecht!
---
---
Our industry is one that is all about transparency and clarity. In the public sector, citizens should know as much as possible about the spending and investing from their governments, at all levels. In the private sector, investors and stockholders demand it. So should the voters of Illinois. #ClaireBallExplainsItAll #QualifiedNotConnected
---
Will New York or Illinois be Next to Legalize Recreational Marijuana?
Full legalization of Marijuana in Illinois would be a serious financial boon. Not only for our money hungry politicians to tax (ugh), but the industry growth would be wonderful for the people. More growing and distribution facilities means more jobs for all. Less people in jail for this victim-less crime, lower prices (due to increased competition), and more availability for those who need it make it a win-win-win all around. We need a few wins around this state.
---
Contested races in the 2018 primary? All down the ballot
Here is a list of those running in the Republican and Democrat primaries, in case you're curious. My new competitors (if I get the Libertarian nomination of course) will be Susana Mendoza, and Darlene Senger - more politicians. I'm excited to say though, that Darlene Senger has a degree in finance! Sister to accounting, it's a tiny step closer to what we need in the role!! I think they're listening to me!...Unfortunately there's only one accountant with the actual qualifications necessary for the role, including that pesky independence thing the other parties like to ignore...
---
Bipartisan concern in Springfield for rising pension costs
Pension costs just keep rising, and the battle on how to stop them just keeps going. We have to pay what we owe people, true. Illinois pensions are not sustainable, also true. What do we do? First we have to slow the bleeding - put the pension fund investment committees into the hands of an independent board. There are very few financial minds on the current investment committees and almost all of them are political minds. This was done in Canada, and they have shown higher returns based on better investment decisions.
An independent board would make investment decisions based on the greatest return on investment, not on whose cousin or nephew or father-in-law's business needs some investment income. Then, pass reforms that end the many ways people can play the system to increase their pensions - taking on "instructional" titles in the last year before retirement, double-dipping on pensions, etc. After that comes the really difficult part - change the state charter to allow for changes to the pension plans, as is mentioned in this article. Illinois State Pensions are not sustainable and they never will be in their current form. If changes are not going to be made, it's going to blow up in everyone's face and those lawmakers that put us into this mess will be able to walk away as the state declares bankruptcy. Our politics may suck, but I love this state, so let's not let that happen - eh?
---
From bad to worse: July budget puts Illinois roads in crisis, advocates say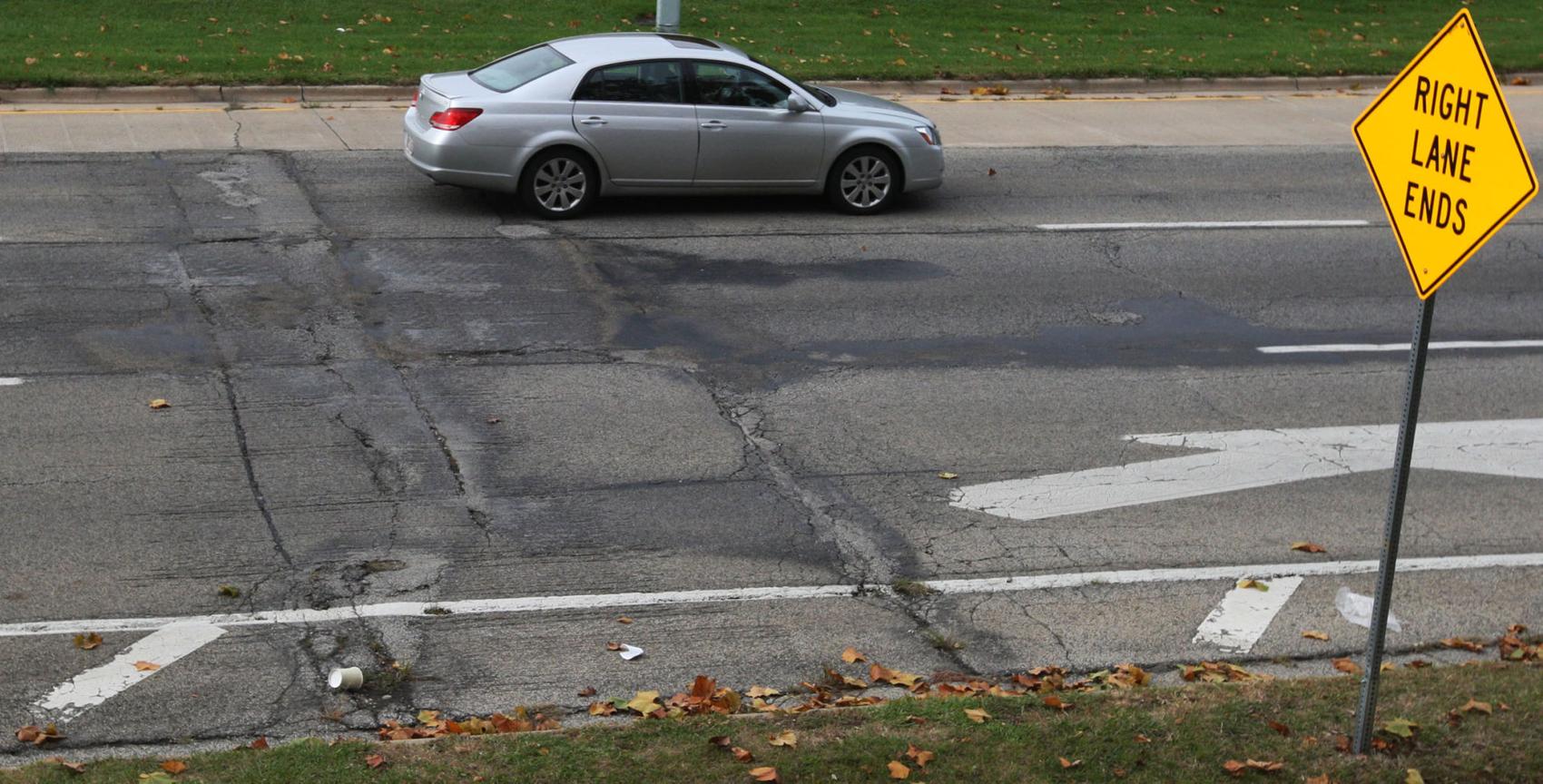 When they pass legislation in the middle of the night and under threat of junk bond rating status, it's not a surprise that our legislators don't realize how many roll-of-the-dice changes they made, and where they made them. Once again, however, it hits us more as we wreak havoc on our vehicles dodging potholes and sitting in orange cone congestion. I also wonder where IDOT is going to find the money for those bonuses after this...
---
Illinois' 199th birthday kicks off bicentennial celebration
Happy Birthday Illinois! I guess it's now been 199 years since we've had an accountant in the State Accounting Office!
---
Illinois' $750 mln bonds won by BofA with still hefty yields
Even with "hefty" yields - it's lower than the interest we are currently saddled with. Having to pay between 4.3% and 4.4% in interest as opposed to the current 18%+ on outstanding bills is a better deal, but this looks more and more like a Band-Aid over a gushing wound. Illinois may be able to stifle the bleeding right now, but without serious changes in spending over the long-term these bonds are just going to get added to an even larger bill backlog down the road...
---
Illinois Lawmaker Proposes to Cut Budget Package Fee
I just about fell over - a Democrat has proposed cutting a tax! Oh wait, I see why - it's part of the budget package that was passed to end the budget impasse and I'm going to guess it was originally put in by a Republican. At any rate, it is a 2% collection fee the state put on local municipalities for collecting their sales taxes over 6.25%, and the proposal would cut the fee to 1%. The state already collects other taxes for local governments, so it seems like another bit of bloat this state loves to pack on.
I shouldn't be so cynical. There are good people working in our government who want to do the right things. Unfortunately they are part of the two-party problem that has gotten Illinois into the mess we see today.
---
Illinois lawmakers seek more info on Medicaid contract
Illinois is no stranger to greasy palms, friends in high places, and backroom dealings with handshake agreements - so I'm not surprised to hear that people are suspicious of the new $60B Medicaid contract inked by the Governor's administration. Many criticize it for not following the standard procurement process and costing more than it was advertised for. If they did not follow the proper procurement process, that's a problem, and they need to start explaining themselves. As for the higher costs? I always put at least a 10% increase on any cost projections our legislative and executive branches give us, and it's usually not enough.
---
First deficit budget approved in Decatur
It didn't take long for a deficit budget to get approved in the wake of the budget impasse, did it?
---
Budget blamed for layoffs announced at Perry Co., IL sheriff's department
Perry County is going through a round of lay-offs and reorganization as they deal with a budget reduced by 25% over the last two years. They blame the budget impasse for decreasing their budget as well as the "Affordable" Care Act for jacking up their health insurance costs.
What many people don't realize about Obamacare is that the full costs were not initiated at the start of the program - they were designed to be layered in each year, causing everyone's costs to increase in a slightly subtle and devious manner. By doing so over time, people are less likely to notice just HOW MUCH they actually have to pay. It was terribly designed from a cost stand-point, and you will only continue to hear about situations like this as more layers are added.
---
IN A TOUGH YEAR, SOME NEW ILLINOIS LAWS TO WELCOME
Being a libertarian in Illinois, it is difficult to read the words "new laws to welcome" without cringing, but Illinois Policy put together a list of some good laws that were passed this year. Among them; HB 418, the very tiny pension reform bill that stops retired police officers who are rehired from double dipping into a second pension, SB 701, which disallows unused vacation time and vehicle allowances from being counted towards pensionable salary (makes me wonder what isn't pensionable these days), and SB 3, giving local governments various ways of initiating consolidations.
I am on the fence about House Bill 303 regarding civil asset forfeiture, however, as adding measures to "rein in abuse and incentives to profit" for something that is, in and of itself, STEALING, doesn't make sense to me. I suppose better transparency is better than nothing...
---
I have some great new additions to my platform that I plan to roll out next year that offer viable and realistic solutions to our pension crisis. I am sure you'll see plenty of memes and videos promoting it when the time comes. #ClaireBallExplainsItAll
---
This is the first weekend I have had in MONTHS where there are no campaign events... which means I'll probably work out some platform issues, write up some article reviews, and draft some scripts for upcoming ads. #StayWarmEveryone
---
Just making this clear... #ClaireBallExplainsItAll #QualifiedNotConnected
---
Democratic Women, Libertarians To Challenge Incumbents On 2018 Ballots
Check out all these great libertarians running for office in McLean County and getting some media for their efforts, including Bennett Morris, Libertarian and Steve Suess for McLean County Board!
---
ClaireBallExplainsItAll #QualifiedNotConnected
---
Bloomington Christmas Parade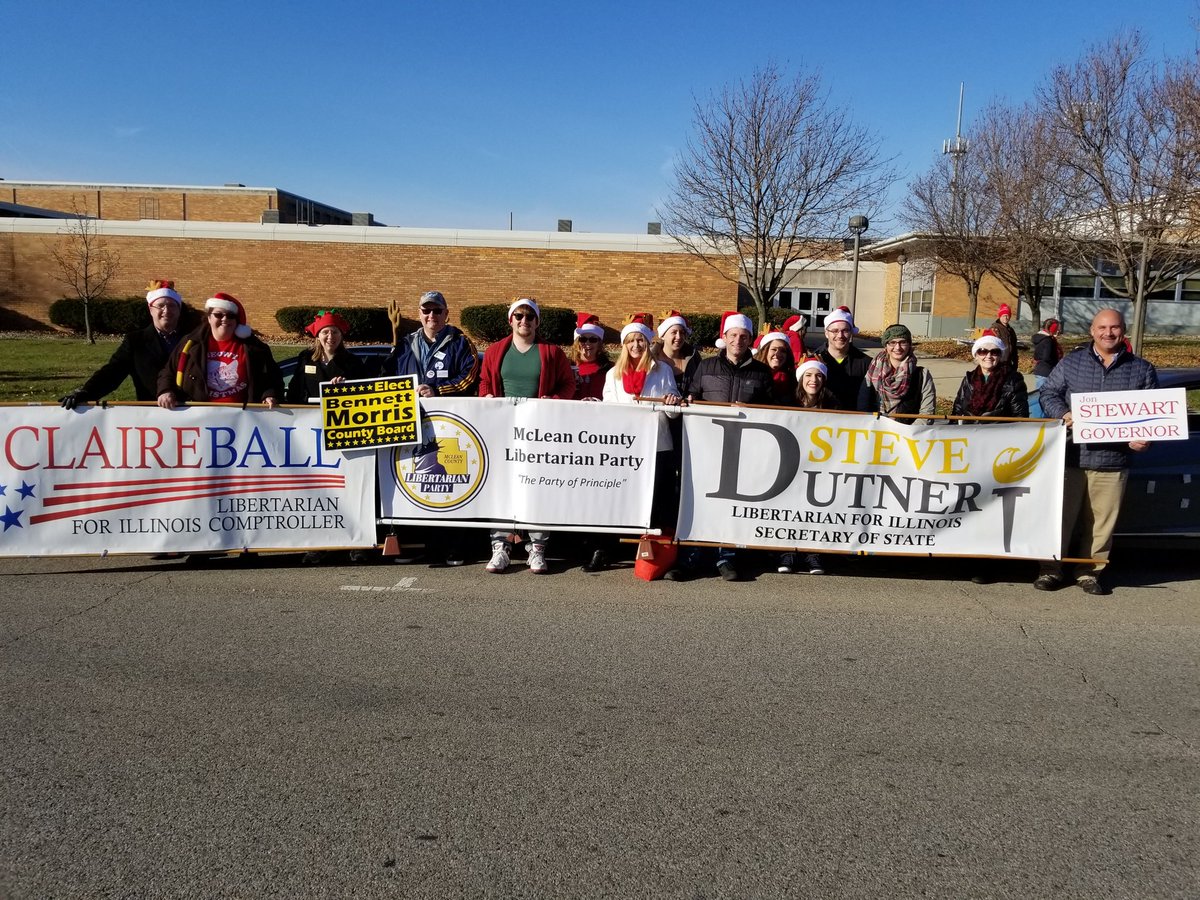 Gearing up for the Bloomington-Normal Christmas Parade with the McLean County LP
---
---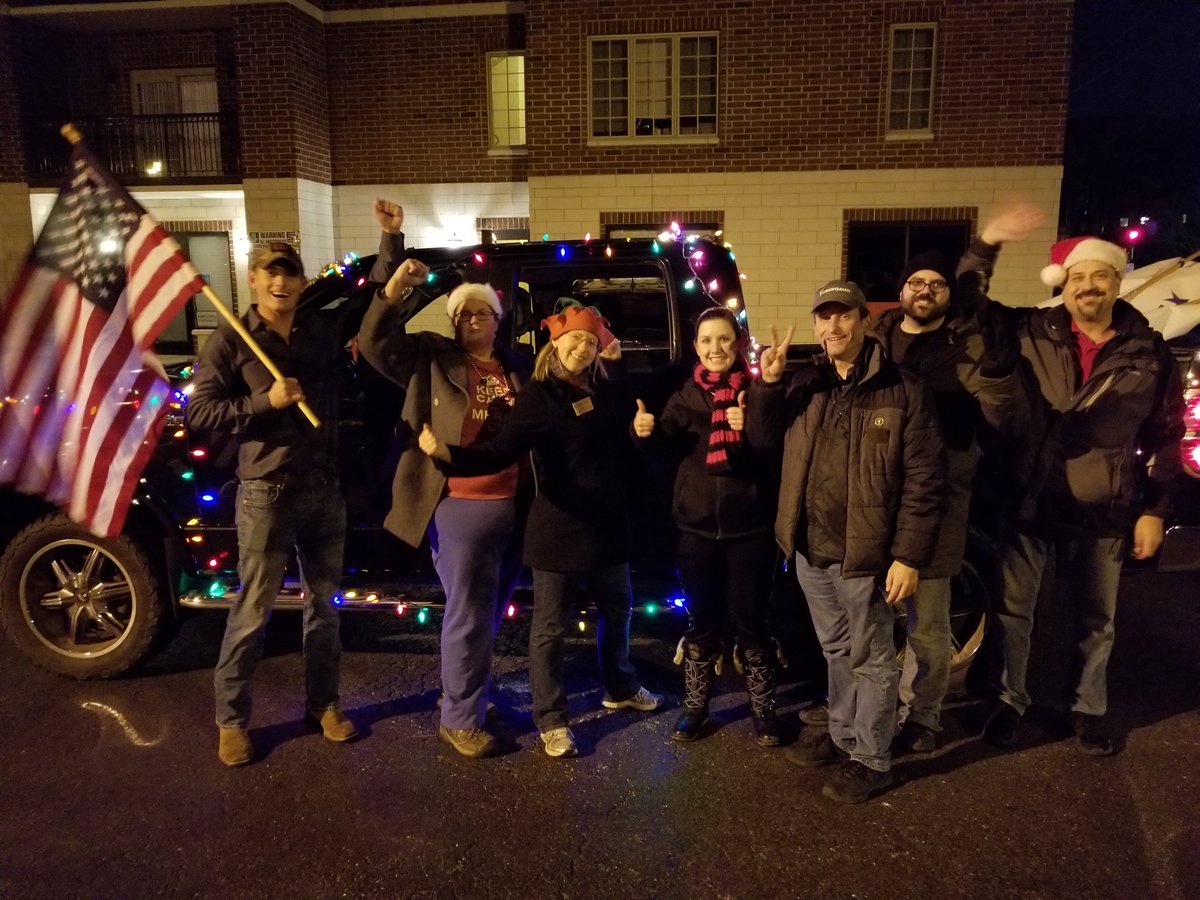 Thank you Westmont and everyone who came out for the Frosty & Friends Holiday Parade! Wonderful night for a festival of lights. #QualifiedNotConnected
---
Oh what fun we had in the Antioch Christmas Parade! (See what I did there?) Thank you for everyone who came out and decked out the truck with lights!
---
---
I can't believe it's been another year already! Thank you to all our DuPage members for coming out to help decorate our Westmont tree!
---
---
Thank You to all our veterans for everything you have done and everything you will do. And thank you Libertarian Party of Greater Peoria for a wonderful Veterans day parade in Peoria!
---
Supporting local Candidates:
---
Bubba Harsy - Libertarian for IL Attorney General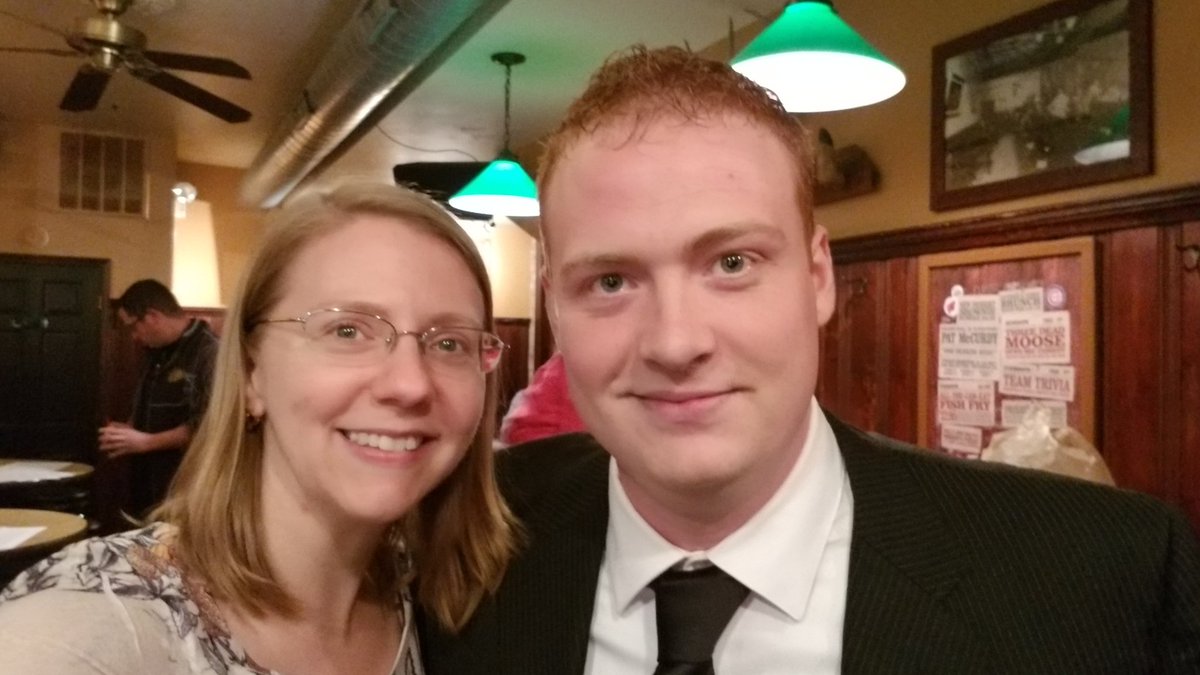 I finally got to meet the mysterious Bubba Harsy, who is looking for the Libertarian nomination for Attorney General!
---
Liberate Chicago - Ep 6 - Nicholas Sarwark, Claire Ball, Harambe
This weekend, I was invited as a guest on Liberate Chicago along with National LP Chair Nicholas J. Sarwark. Jordan and Ted asked great questions, and allowed me the chance to talk about aspects of the Comptroller's office that I don't often get the opportunity to speak on. Nick also gave great insight into how to run a national party without being corrupt. It's a long episode, but worth the listen. Thanks again Jordan and Ted for having me on!
---
Even Illinois's CFO Doesn't Know How Many Bills Are Unpaid
The Debt Transparency Act has passed one hurdle this week, as the House voted to override governor Rauner's veto of the bill. This Act would change the requirement of reporting how many bills each governmental agency has not sent to the comptroller's office from an annual reporting to monthly. It's also getting quite a bit of press, with Bloomberg putting out an article. This bill would be a welcome change to the accounting requirements of the state, although I firmly believe to require monthly is just asking for trouble. This is Illinois government, the polar opposite of efficient. I believe it would be easier to implement as a quarterly reporting requirement first, but I'm an accountant and we think of these kind of things.
---
Rauner says he sees through transparency bill - raising GOP, Dem ire
While I agree with the governor that updating the computer systems for the state is a great necessity, he should not be vetoing decent legislation because of it. As an accountant I know first-hand the joys of tracking bills in process and keeping tabs on invoices not yet submitted. The payables function in any accounting department is vital to keeping the lights on and the printers humming, and you can't do that if you don't know what bills are waiting around the bend. As Comptroller I wouldn't wait for legislation - I would flat out request the information monthly from the various reporting entities. Those that don't respond, or refuse because it's not required? I would make sure all the voting taxpayers of Illinois know exactly who is refusing to do the right thing. But getting the legislative stamp of approval always helps.
---
Illinois Issues: Is The State Budget Balanced?
Here's an informative piece from NPR on how each side of the political monopoly deems the fiscal year 18 budget balanced or not balanced. Assumptions always play a big role, with government always choosing the best case scenario. In this year, as with prior years' budgets, the revenues brought into the state throughout the year are "expected" to be higher than what the actuals show. This is not allowed in accounting, where financial statements must use the lower of any given range so they are not overstating. Revenue projections are always a sticking point between the Repubs and the Dems.
Also, curious how they can state a surplus as well as a deficit? They're getting specific to funds when talking about budget surpluses, so don't get too excited. It's like having a savings account at $100, a business account at $50, and a checking account at ($7,000). Sure you've got a surplus in your savings account, but once you net those suckers you're eating Ramen noodles on mom and dad's couch.
---
Illinois taps investors with $4.5bn bond sale
So we floated some bonds out to the markets last week and the investing agencies, happy to be selling, were very quick to assure everyone that they have a positive outlook on the deal for both their investors and the state of Illinois. I'm looking at it with a little more caution.
The sale was for $4.5B, leaving another $1.5B available to sell down the road. The interest rates to be paid are around 3.75, which is definitely better than the interest we have to pay towards the outstanding bills these bonds are covering. My hesitation stems from the spending trends of our Illinois lawmakers. This debt issuance is meant to put a dent into our massive outstanding bill balance, but the only way it will work is if our government gets fiscal and frugal and pays down the remaining balance. If they don't, and their decades old spending habits are not curbed, we will see another giant bill backlog, with these bonds included. You can only kick those cans so far down before you run out of road.
---
Illinois House: State agencies should report what they owe
While I like the Debt Transparency Act I have a concern. With all the news surrounding this nice piece of legislation, I worry that once it passes, our legislators and executives will brush the dirt from their hands and consider the finances transparent. Knowing the depth of outstanding bills each month is good, but there is so much more to be done to bring people the clarity they deserve in their state finances. Establishing clear criteria for payment priority would help. Publishing budget-to-actual reports, allowing people to see how well their government is managing their money, is a must. Using your role as the top accountant to highlight any entity not being transparent without being required to do so is another good thing to roll with. All we can do right now is wait and see I suppose...
---
McCaleb: Illinois state motto should be changed to 'More'
Definitely an accurate motto for a state if I ever heard one. Local government entities tend to operate under the radar. They hold their mandatory open meetings at 9am on the first Wednesday or last Tuesday, making it as difficult as possible for people who work (or have any sort of obligations) to attend. Less people coming, less people objecting to the 'more' philosophy going on in the state. I firmly believe there is a plethora of bloat that can be cut from the many budgets of our villages, counties, and cities, without sacrificing critical services or those that people generally want to fund, such as schools. They just need people willing to dig without political bias, to root through the budgetary flim-flam and show where the money is actually going. I, for one, would love to go digging.
---
DuPage County to receive less money for road repairs
It just had to happen in my county, didn't it? [Insert obligatory "muh roads" joke here]
---
See who's owed the most by deadbeat Illinois
Crain's published a list of how much Illinois owes in outstanding invoices and in what order they fall. This sort of information is exactly what I would publish on a regular basis as Comptroller. It should be commonplace and easy to find.
---
RAUNER SIGNS POLICE PENSION REFORM ENDING DOUBLE DIPPING, INTRODUCING 401(K) PLANS
This new law sounds pretty good, stopping police chiefs hired after January 1, 2019 from playing the Pension Double-Dip game, as well as requiring some 401K style retirement plans. The headline is a little misleading, as it only applies to a subset of police pensions, but it's a much needed step in the right direction, small as it may be...
---
Winfield "good ol' days" parade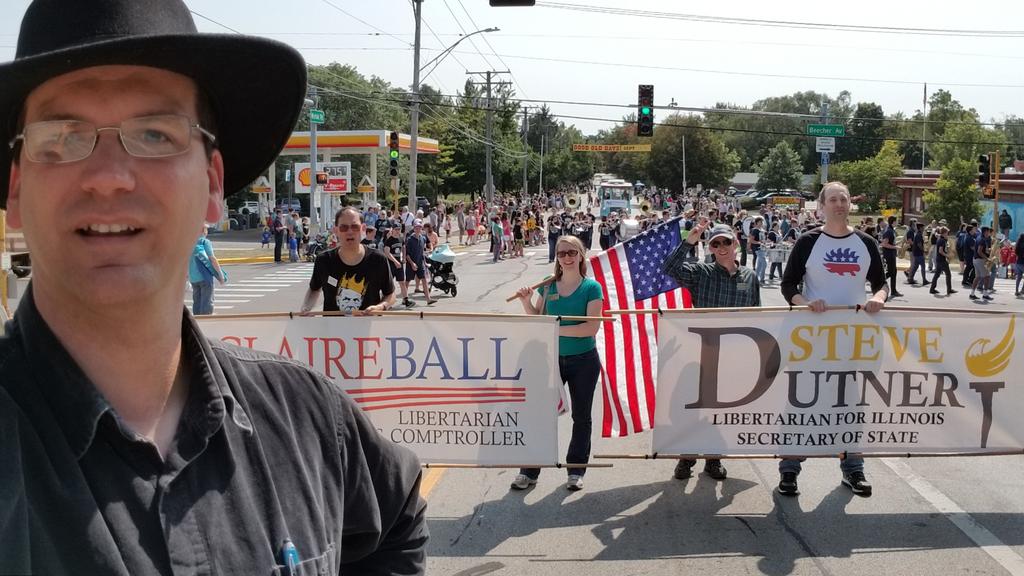 Just finished up the Winfield Good Ol' Days parade. Beautiful day and really great people!
---
Kankakee Grant Park Parade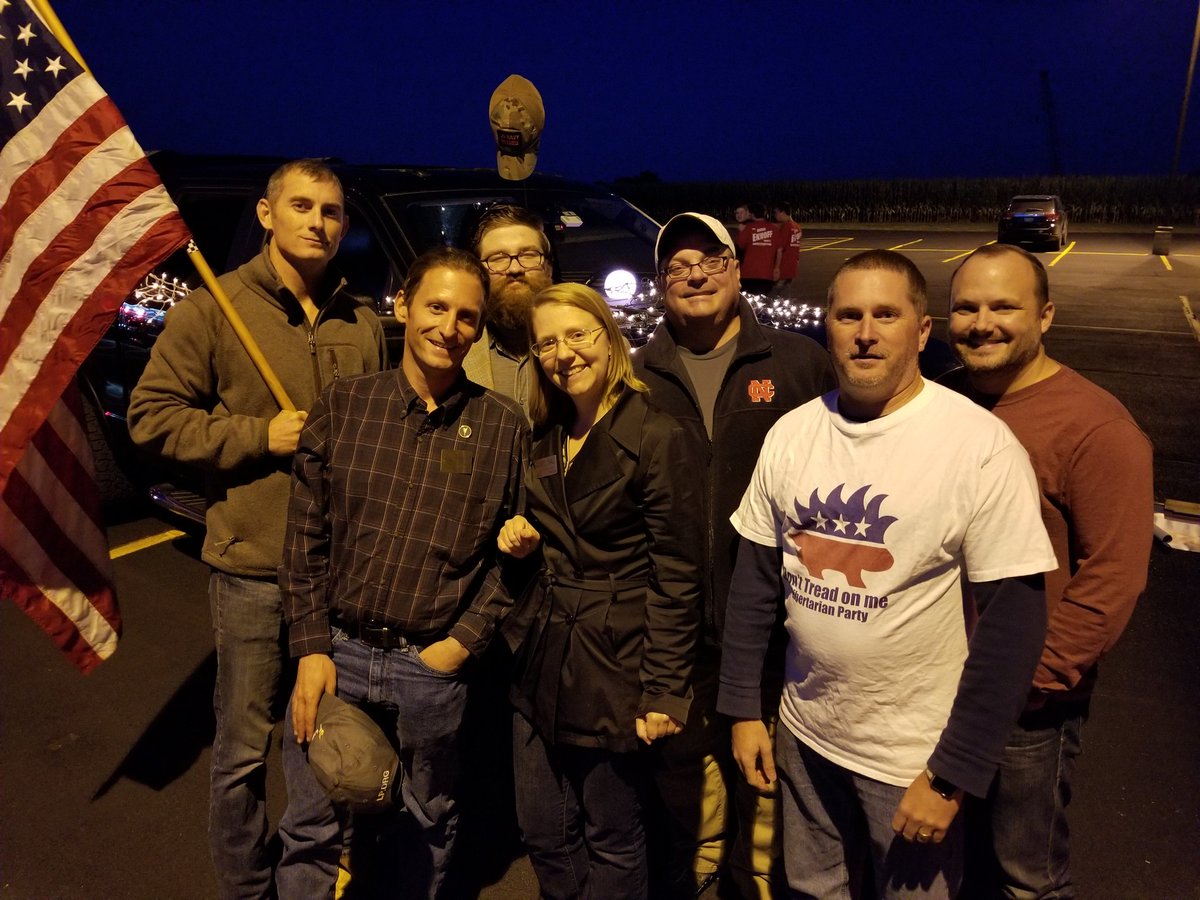 Thank you Kankakee Libertarian chapter for a fantastic parade in Grant Park, IL!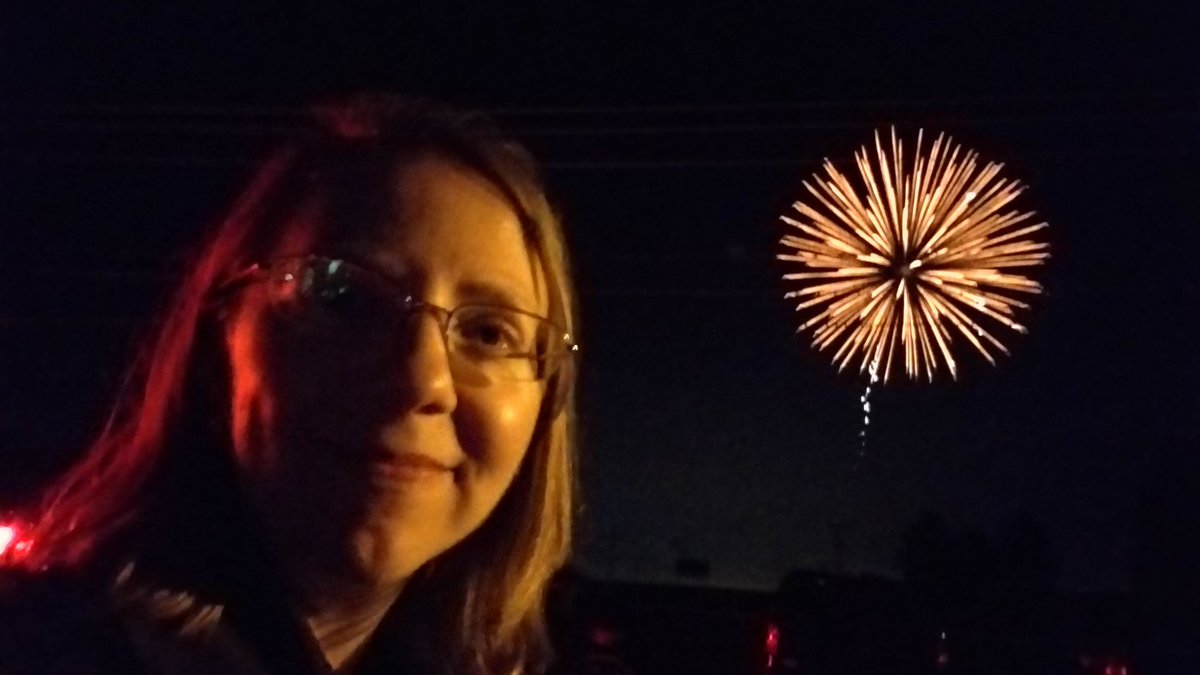 At the end of the light parade in Grant Park IL they had fireworks!
---
livestream fundraising concert coming up soon!
While I have been traveling all over the state on the campaign trail this summer, I haven't really began my serious effort for fundraising. That changes next month, as we kick it off with this live-stream concert event. Please consider making a donation; as an accountant, I can guarantee that your dollar will be stretched and used to its fullest amount!
---
happy labor day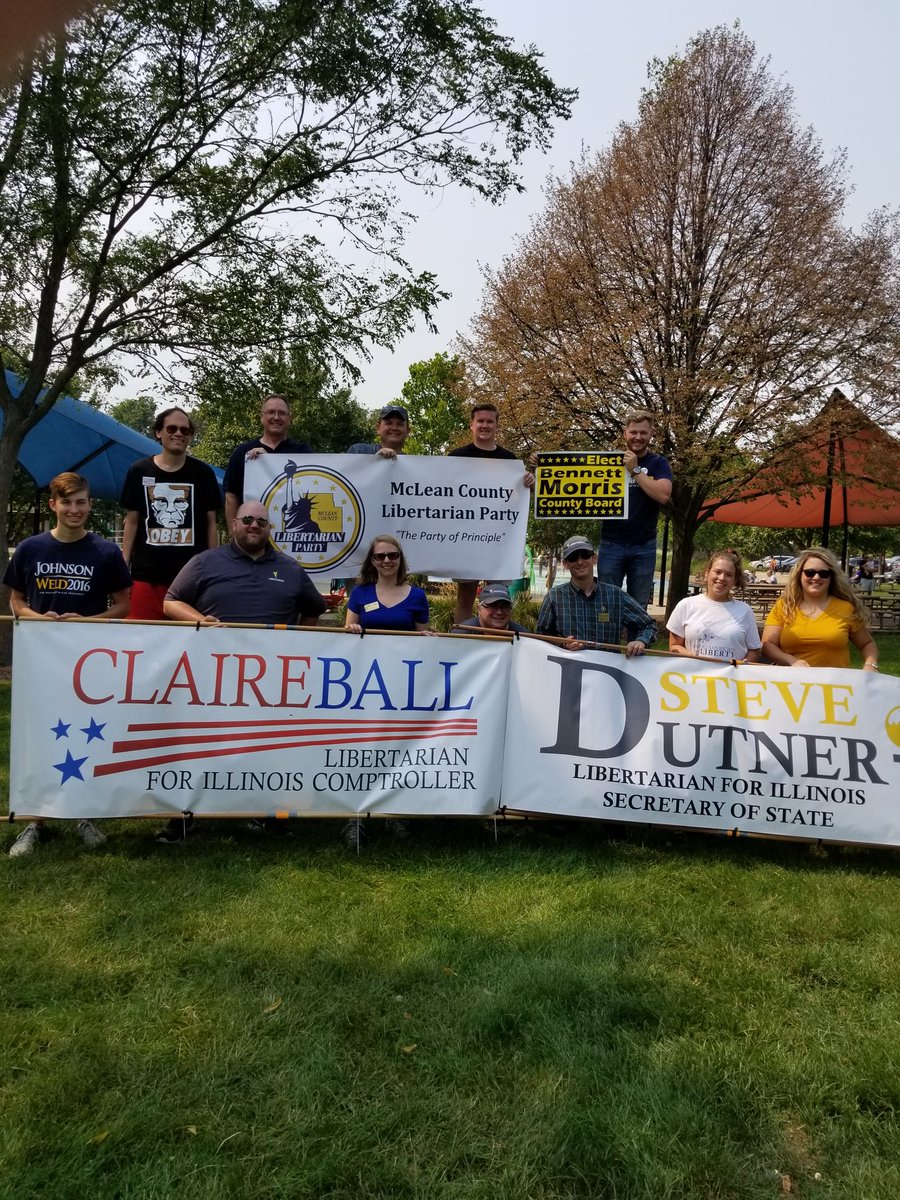 Thank you McLean County LP for a fantastic Labor day parade!
---
Drifting thoughts of corn and soy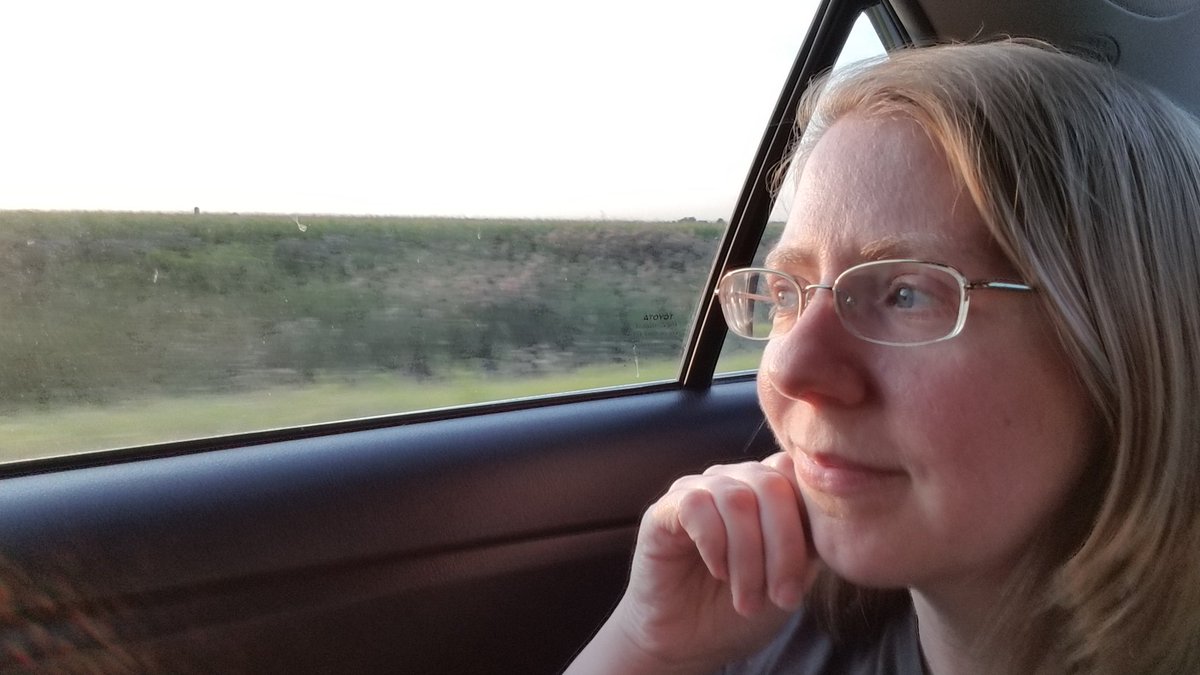 Enjoying a 5-hour drive down to Du Quoin to help the Southern chapter staff the booth.
Having a blast at the DuQuoin Fair while spreading the message of minimum government, maximum freedom.
---
Sweetcorn Festival Fun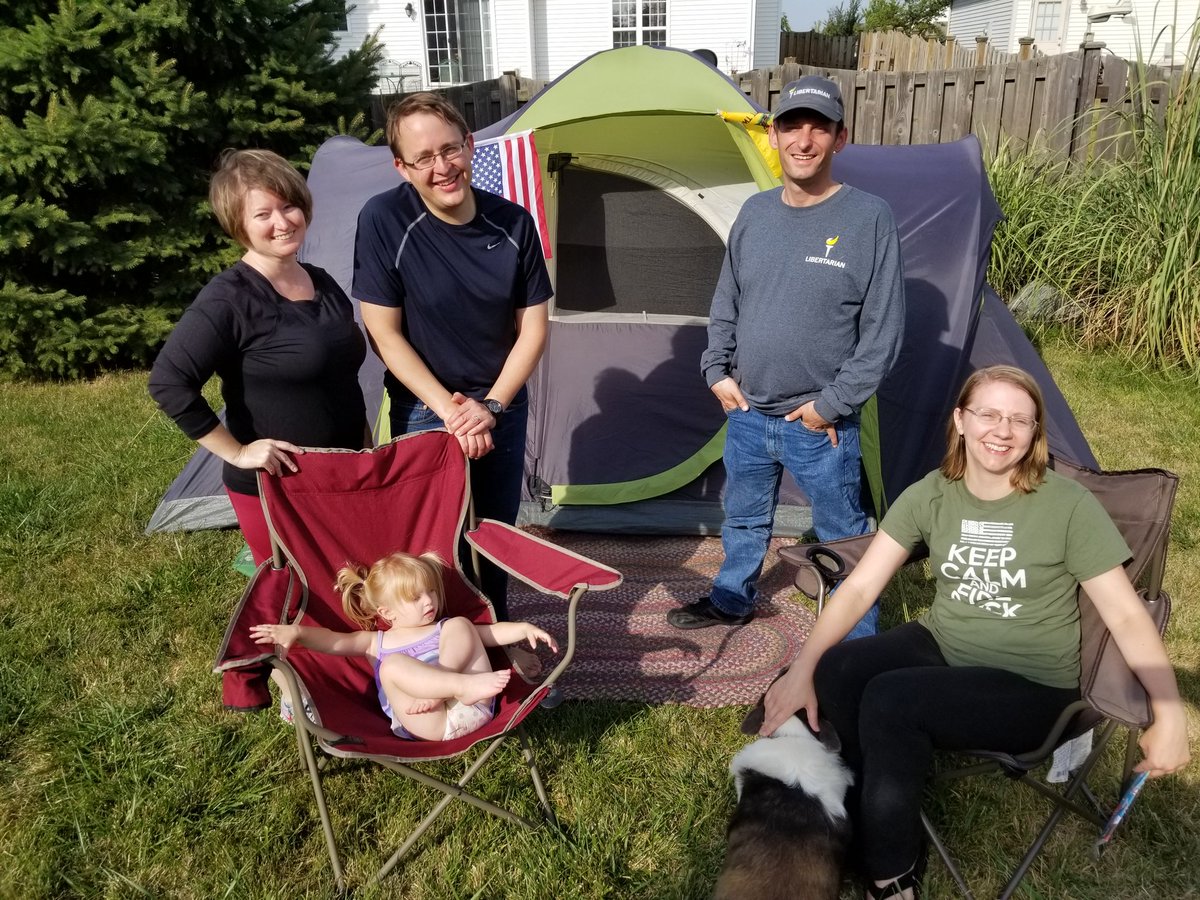 Thank you Champaign Libertarian chapter chair Russ & Kristin for letting us camp in your backyard for the Sweetcorn festival.
---
Meanwhile...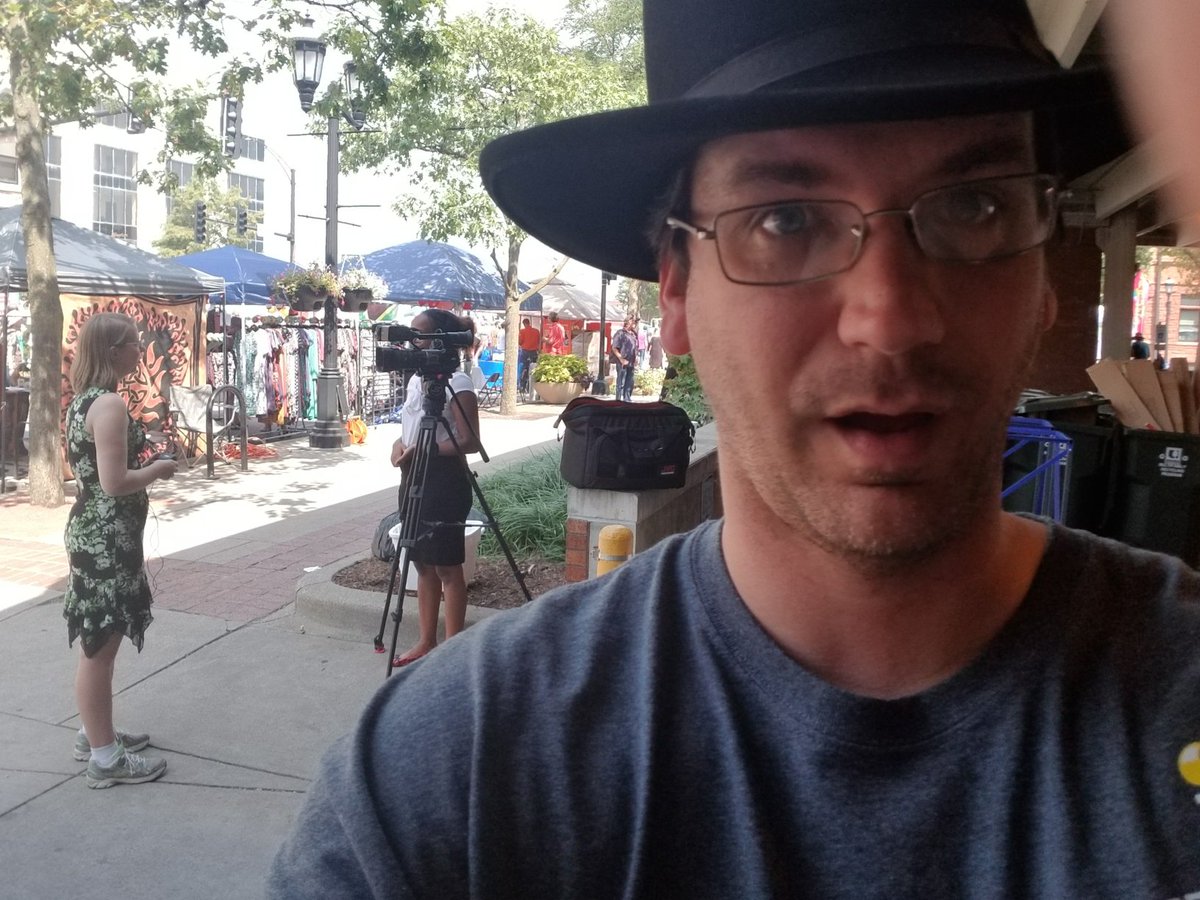 While I'm busy being interviewed he's getting better at the Sneak Attack Selfie!
---
to serve and correct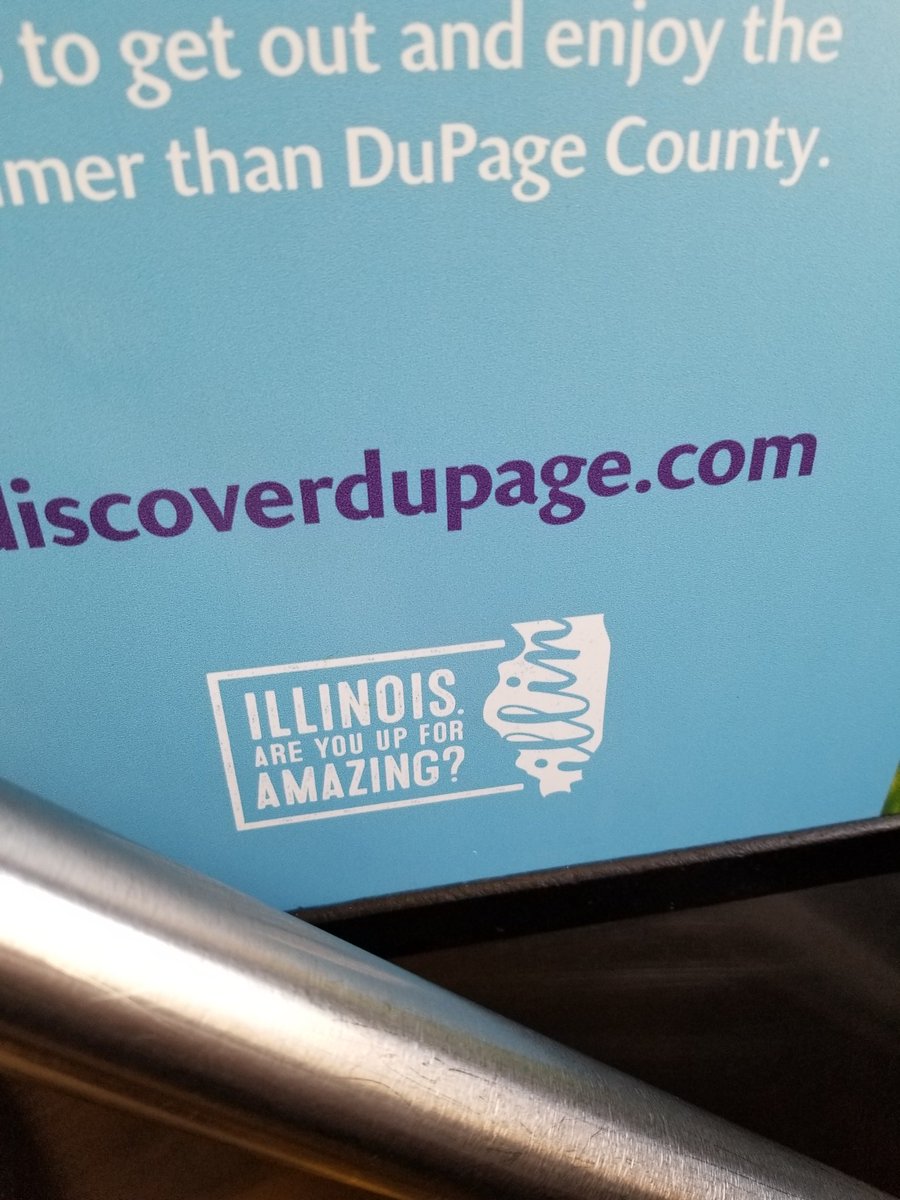 On the train and saw this. I think there's a typo. I think it should read: Illinois. Are you up for expensive?
---
ballot access shootout fundraiser
Hosted by the McLean County Libertarian Party in Bloomington, IL
Get your tickets NOW! Help fund the ballot access drive next year by attending this fundraiser hosted by the McLean County Libertarian Party in Bloomington, IL next month at this great local shooting range, where you can spend time in the range, try out different firearms, talk with fellow libertarians in the lounge, and buy raffle tickets to win cool prizes. And yes - I'll be there!
---
it's not a weekend without a parade!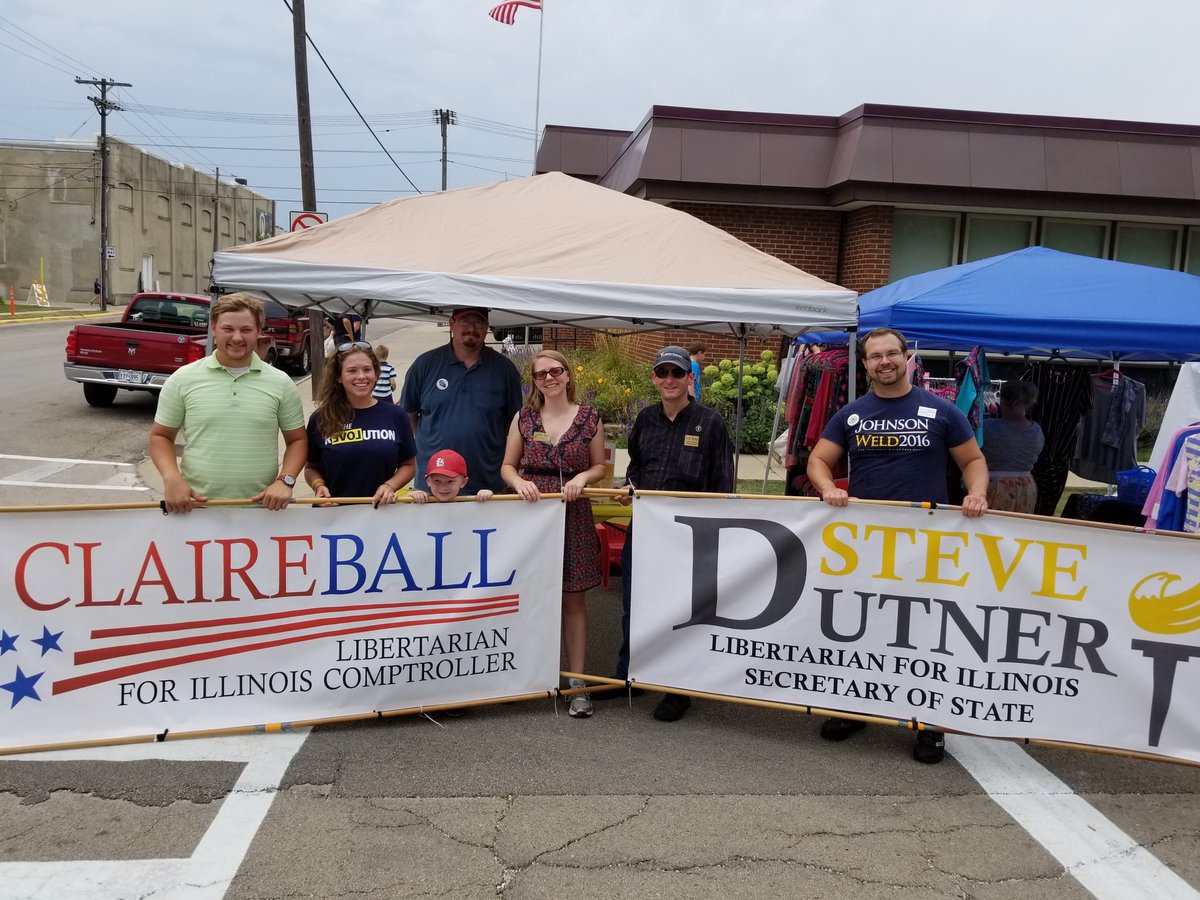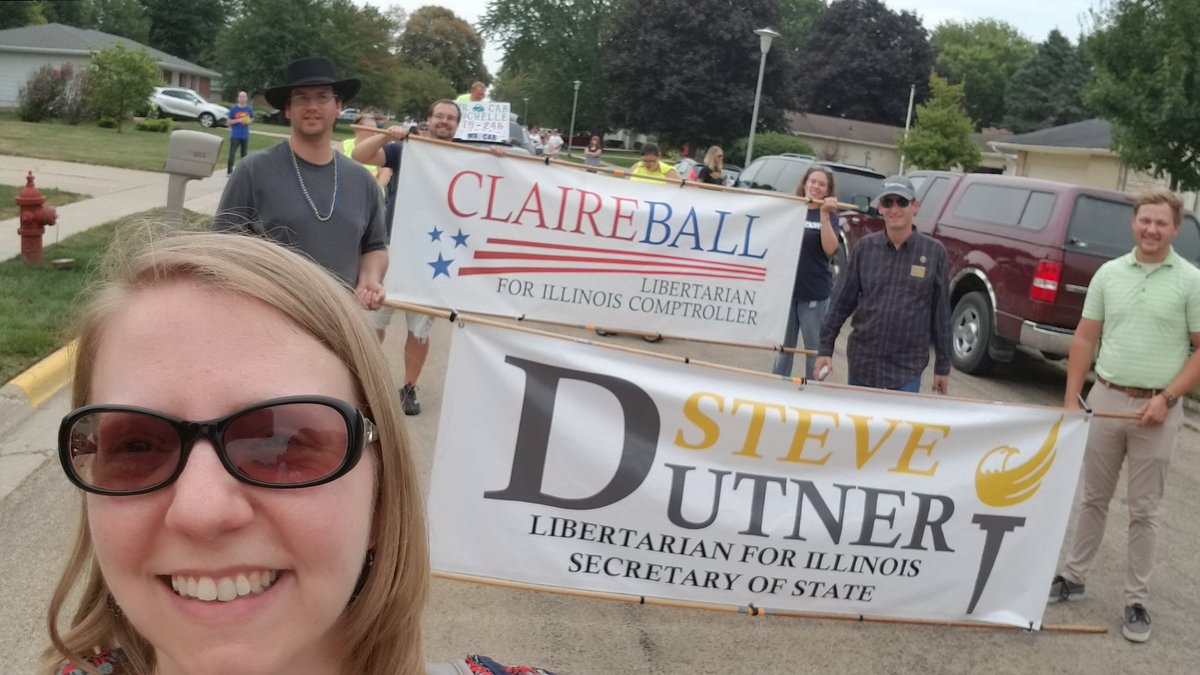 Thanks to the DeKalb Libertarian chapter for an awesome parade & awesome booth at the Lincoln Hwy Heritage Festival!
---
Summer Daze Parade with Metro East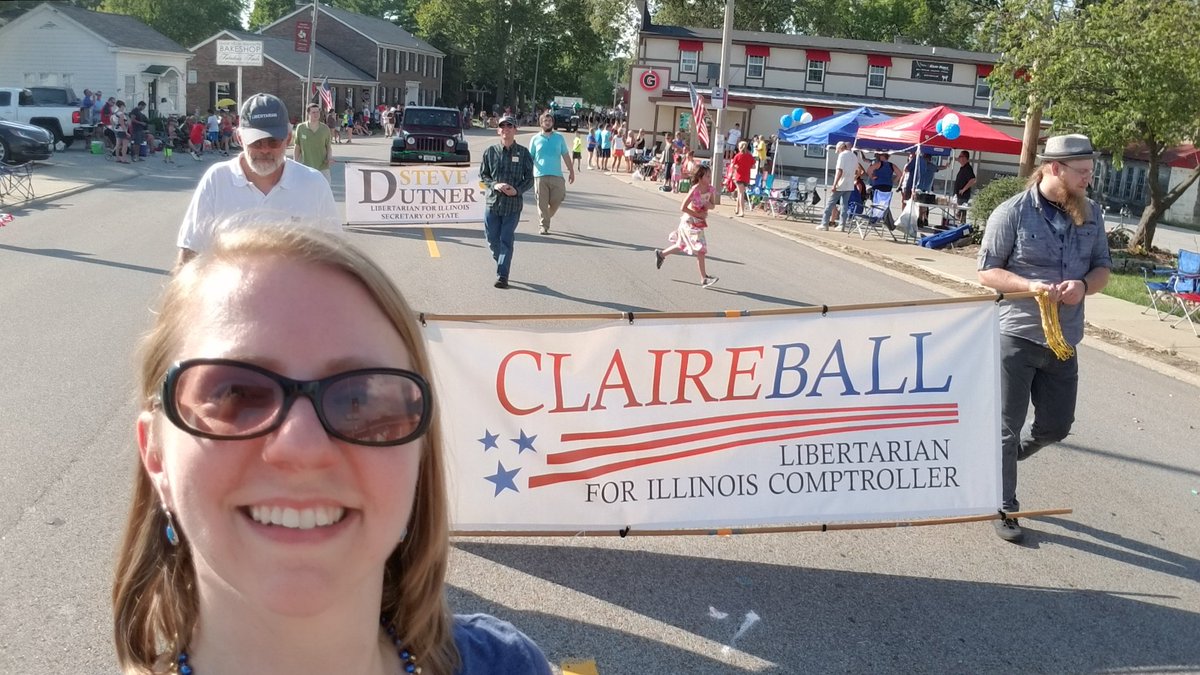 Thank you Metro East LP for an awesome Summer Daze parade in Columbia!
---
As Illinois Goes Bankrupt, Michigan Embraces Bold Pension Reforms
Michigan is heading in the right direction with pension reform and I wish Illinois would follow suit. What's really terrible, however, is we are now being held up as the benchmark of what NOT to do with pensions. Ouch.
---
Out and about in lake county
I had a great time at the Lake County Libertarian chapter meeting last night. We welcomed the incoming chair Sean, and said farewell to the outgoing chair James, and his wife Leah, as they embark on a new adventure out in D.C.
They are also meeting at a new venue, Post Time Sports Bar, which was fantastic!
---
Pop Tax Calculator
The Libertarian Party of Chicago posted a calculator that you can use to find out how much less it would cost to purchase the same products in any of the neighboring counties outside of Cook. Check it out!
---
Kankakee Parade Selfie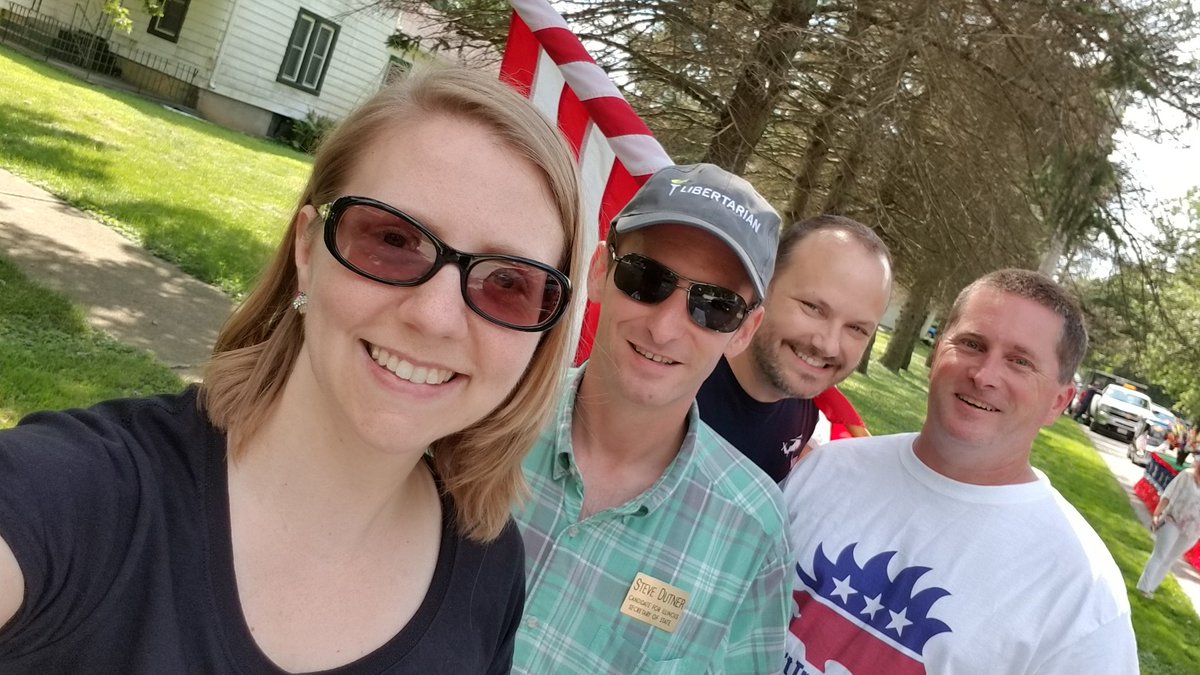 Thanks to the Kankakee Libertarian chapter for having us our for the gladiolus festival parade!
---
CHICAGO PUBLIC SCHOOLS TO PAY $850 MILLION IN INTEREST ON $500 MILLION LOAN
Illinois in general, and CPS in this case, have relied on long term borrowings to cover short term expenses for years, and its getting more difficult to keep up. At some point, the cost of borrowing (the $850M for this newest loan for example) exceeds the benefit derived from pushing out the debts. The way out of it? Restructuring through bankruptcy, with SERIOUS budgetary changes. No more $100K + base salaries with the buffet of benefits for top administrators, no assistants to the assistants to the assistants to be filled by political friends. The focus needs to be on the children and the people who teach them. Do I need to mention pension reform? Or can that be a given at this point?
---
(Soda) Taxation is theft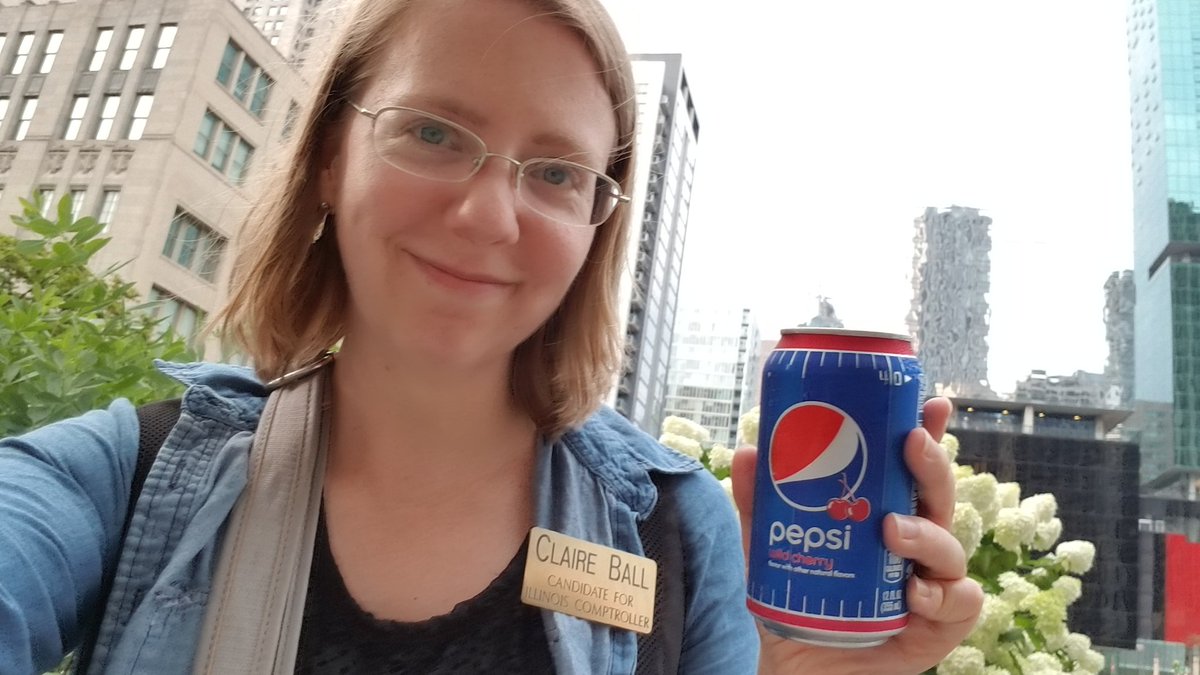 Walked over to the Steve Dahl Show to join the soda tax protest because taxation is bitter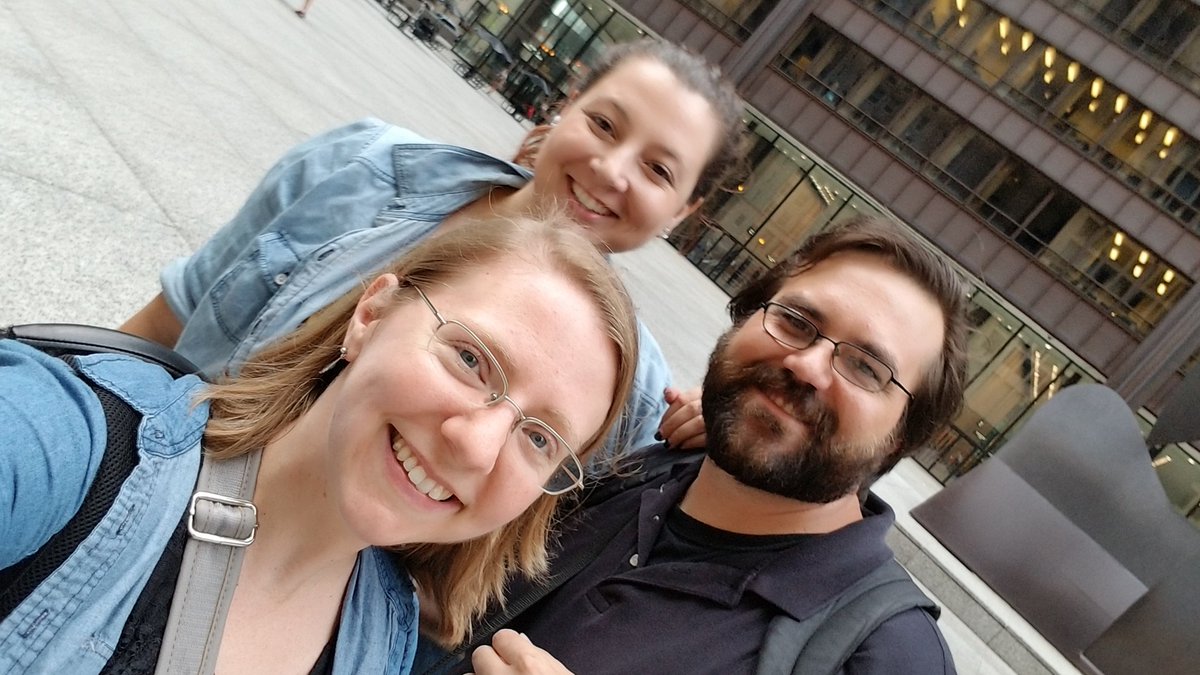 Met up with the Chicago LP for their poptax protest. Always love hanging out with this crew!
---
Why Illinois Is In Trouble - 63,000 Public Employees With $100,000+ Salaries Cost Taxpayers $10B
When I talk about cutting budgets and getting rid of wasteful spending, I'm not talking about your kid's 2nd grade teacher or the police officer that stopped the robber from sticking you up. No, I'm talking about the $400,000 annual salary of the Commissioner of Aviation (who does what exactly?!?), the $298,000 salary of the municipal manager of Glenview, and the Superintendent of Indian Springs School District 109 who is getting $377,000 a year. Imagine how many school supplies that one Superintendent's salary could purchase for the students of Indian Springs?
Thanks to Adam Andrzejewski's Open the Books website, you can see how many state employees and office holders are involved in lucrative compensation schemes-er packages, on the backs of us. You can splice the data any way you want, it doesn't cost us any less, and it doesn't hurt us any less.
---
Mendoza compares Rauner to "check-bouncer" after school funding plea
She has such a colorful way of putting things. Comparing Rauner to Michelangelo in an analogy on "masterpieces in financial meltdown" is cute, but let's give creative credit where creative credit is due. It takes time and energy to craft, mold, shape, and paint, and no one in the Illinois political arena has had more time to hone his craft then our Mr. Madigan. Too bad this Michael couldn't have stayed in an art studio and out of politics.
---
Leaders talk, support 'fair' school funding bill at town hall meeting
I looked up SB1 after reading this article, to see what exactly was in it. This sucker is 482 pages long, and it took me until page 324 to get to the actual school funding. Pages 324 to 382 contain the verbiage regarding school funding, the rest of it simply adds the phrase "or evidence-based funding" to other areas of bills pertaining to the disbursement of funds.
The details are very murky in this new funding system, so right off the bat I don't like it. A lot of 'if this then that' formula monkeying reminds me of the IRS rules. Making things unnecessarily complex. Considering the Forbes article on public employee salaries I read prior to this, I believe even more strongly that our schools are getting shafted by the very people who swear they're trying to help.
---
Deadline for school funding in Illinois approaching on Tuesday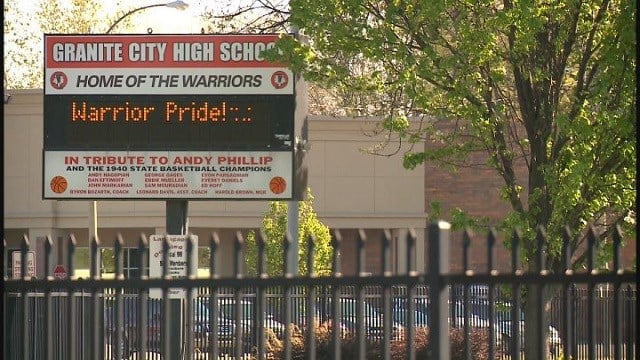 If school funding is so incredibly important to them, the Democrats would be willing to forego some pension padding for the benefits of the schools. But, they managed to push their spending bill past Rauner, so they are on high guard for their school funding bill. Perhaps the Governor will actually use his line-item veto authority? I'll believe it when I see it.
---
Funds for EIU released by the state
Journal Gazette & Times Courier
I'm happy that our schools and universities are finally starting to see some funding, don't get me wrong; but I will not be distracted by the shiny good news. Too much of this budget is bad, and your proof is in all the 'good news' press releases from our personal not-an-accountant-in-an-accounting-job Mendoza.
---
hanging out with champaign county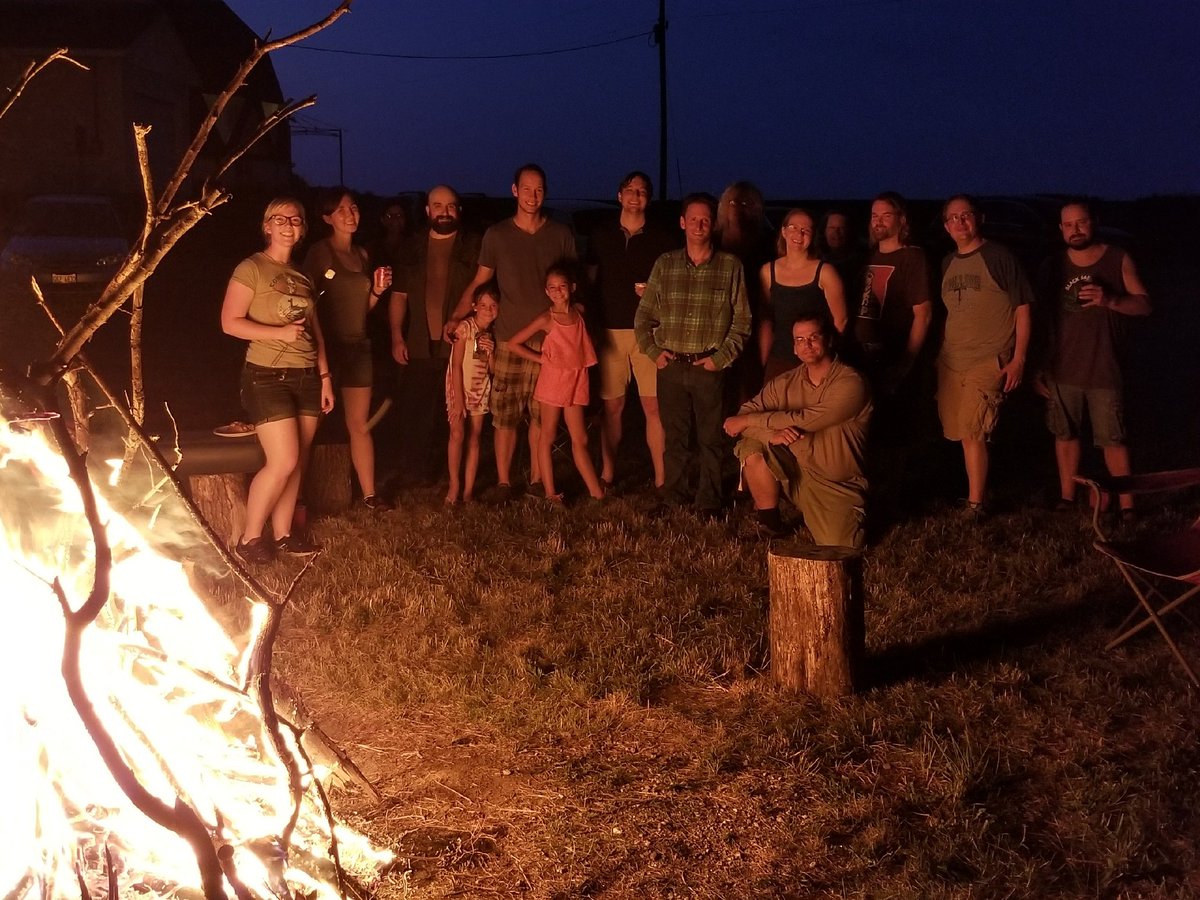 It was very muggy to be out, but I think the fire actually dried out the air a bit.
---
Ranking the states by fiscal condition 2017 edition
We ranked 49th out of 50 for overall state health, according to Mercatus, a free-market-oriented (I love it already!) public policy organization. Seriously!? Who's worse than us!? I demand a recount!





---
Speaking at Metro East
This was my speech from last weekend at the barbecue candidate meet-n-greet hosted by the wonderful crew in the Metro East Libertarians. Thank you to everyone who came out, and to everyone who helped make the event successful!
---
Illinois finally gets a budget - but it's still in big financial trouble
The credit rating world is not looking favorably at Illinois, so for those of you that thought we had dodged a bullet when it came to junk status - think again. Moody's explanation behind their statements is sound; this budget contains no actual reforms to get us out of the mess of the last twenty years. If anything it's filled to the brim with the usual accounting tricks, debt inflating, and kicking responsibility as far into the future as possible. Nice to see some out there that want a good budget, rather than just a budget.
---
Illinois Comptroller releases $523 million for higher education
Funny, I don't remember Comptroller Mendoza's office issuing a press release when she cut checks for the legislature and executive branch. That happened like what, five days after the court ruling? Huh. Guess it slipped their mind.
---
How Illinois Courts Are Bankrupting The State
I never knew about worker's comp issues until the FY18 budget was passed, which I guess can be chalked up to being overshadowed by its big debt sister - unfunded pension liability.
I now have something new to bang my head over, as Illinois courts over the years, it seems, have shoveled more and more liability onto employer's shoulders, disregarding such things as common sense and logic. As Omri Ben-Shahar details in this Forbes article, one man was awarded worker's comp because he was hurt while throwing himself against a vending machine to dislodge a bag of chips, and a firefighter at a seminar out of town was injured wrestling with his buddies in the hotel room. I wish I was making that up.
---
Metro East Libertarian Meat 'n' Greet BBQ!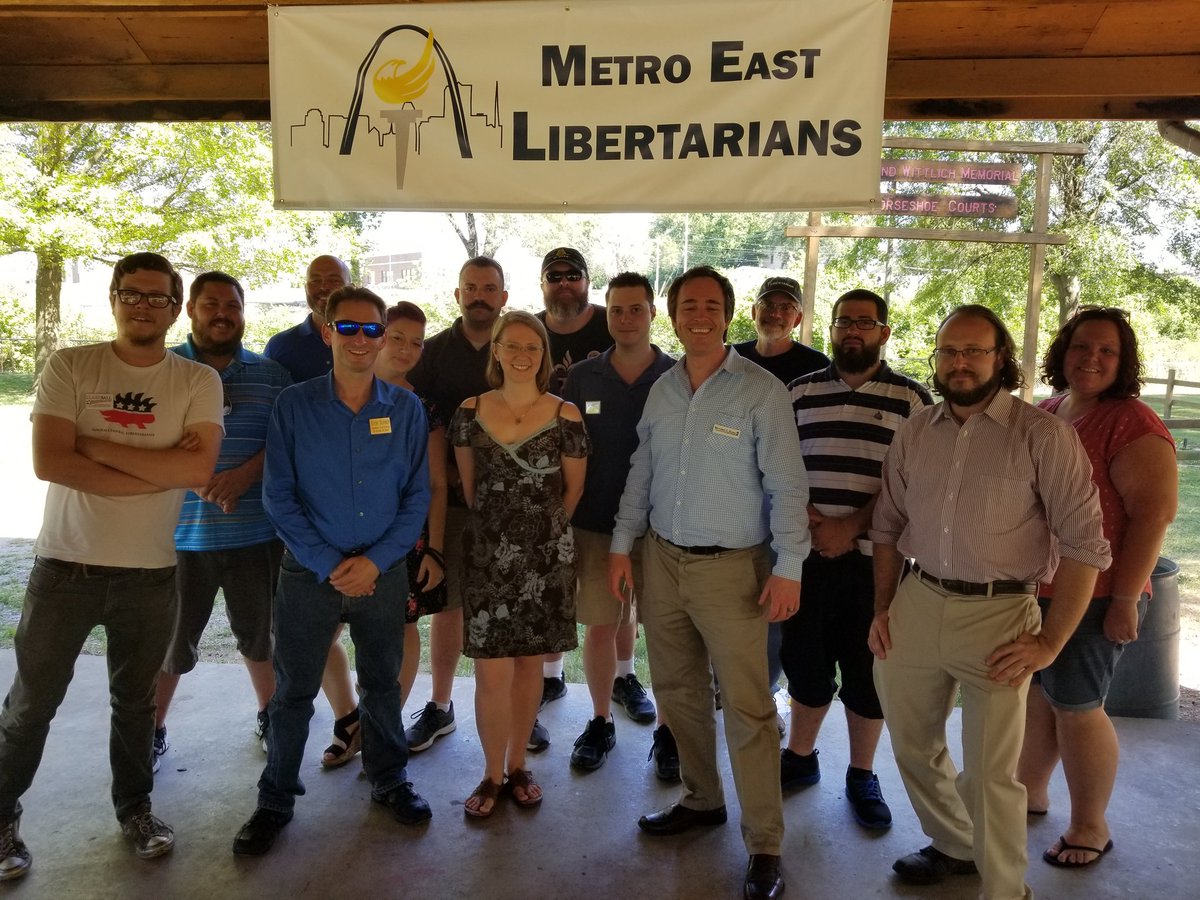 Thank you Metro East Libertarian chapter for putting on a great BBQ! Great turnout, wonderful food and fantastic company!
---
Hard at work for Illinois...
Even on a slow weekend with no events, I still have endless campaign work to do. At least I can do it while enjoying the beautiful weather...
---
Elgin Independence Day Parade
From the Elgin Independence Day parade this weekend with the Fox Valley Libertarian Party, I did my best to keep the bickering two-party problem from taking all our earnings from us!
---
5 THINGS ILLINOISANS NEED TO KNOW ABOUT HOUSE DEMOCRATS' BUDGET
Illinois Policy has a brief overview of their findings from the new budget package, and it doesn't look good. There is little accountability for the continued funding of items that don't deliver the results they should, and the pension funding changes definitely sound suspicious to me. It's a good start before I jump into this 650 behemoth.
---
Illinois Senate nixes vetoes of budget plan with tax hike
Once the House passed this 2018 budget package, we knew it was over. The senate passed it yesterday, with a large enough majority to negate Governor Rauner's veto authority, which means we're stuck with footing at least $5 billion more in tax hikes. Happy Independence Day indeed.
The spending plan is 650 pages, so I haven't dug into it - yet - but it includes only $2.5 billion in spending reductions, uses the same old accounting tricks to make money look like it's doing what they say, and it's rumored to include raises. I don't trust this thing one bit. Yes, we need a balanced budget and we need it NOW but that doesn't mean we should allow the critical nature of this issue to cloud our judgement in assessing its merits. I'm going to dig into all 650 pages, sift through the accounting and break down what's actually happening, so stay tuned.
---
Bartlett Independence Day Parade
What a beautiful day for a parade! This is only the second one out of four we are doing this weekend, marching in the Lions Club Independence Day Parade in Bartlett, IL with the DuPage Libertarians and Steve Dutner For IL Secretary of State.
---
U.S. judge eyes Friday ruling on Illinois Medicaid bill payments
The most logical way to make the point that the state cannot increase Medicaid payments is to provide a full and detailed accounting of cash flows over the last six months. Listing out all dollars coming in, all payments going out, with monthly balances, says more than lamenting in the courtroom. And if those figures show that more money CAN be paid out - well then, problem solved, right?
---
Without state budget, Powerball, Mega Millions drawings end this week
This game of chicken between the Democrats and the Republicans is getting more costly by the day...
---
Budget hopes dim as Illinois House property tax freeze fails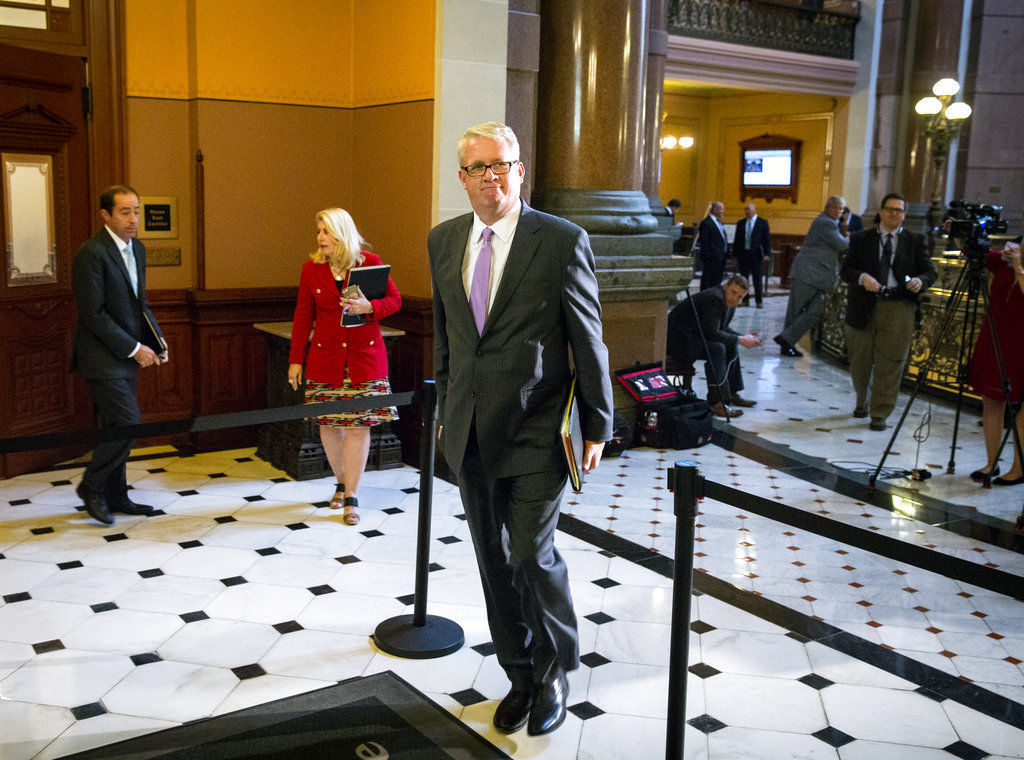 Comptroller Mendoza's address was not the norm. She didn't lash out or call the Governor names, although she called herself the "Chief Fiscal and Responsibility Officer" - and since when is that a thing? I guess Chief Fiscal Officer, or CFO, is too close a distinction for comfort. Anyway, with our bill backlog SO high, I find it difficult to believe a tax freeze will actually be passed, but I'm hopeful. And talks are good, especially if they're putting in more than 17 minutes for the day. If Rauner wants to keep them all past 6/30, is he going to foot the bill for their time? Heaven knows we can't afford it.
---
Talks on unpaid Illinois Medicaid bills at impasse
The state has no additional money to pay on Medicaid bills without cutting out other payments that are either mandated or court ordered. Suing will not get us out of this mess. #BeBoldVoteGold
---
Politicians in Illinois continue to bicker as state careens toward fiscal disaster
Not only will we hit junk bond status, we'll lose Powerball and Mega Millions - which generates *how* much revenue for the state each year?
---
Illinois may soon feel the high cost of a "junk" rating
Anyone paying attention when the crediting agencies downgraded Illinois to one step above junk bond status should understand the implications of another drop - especially down to junk bond status. Our bonds are considered a higher risk, so we have to pay a higher rate of interest to compensate, whether we are buying or selling bonds. Added to that, ours will be the FIRST state to fall that far in US history. Do they really wonder why people are leaving Illinois??
---
Three days of special session have cost Illinois taxpayers $150,000 for less than an hour of work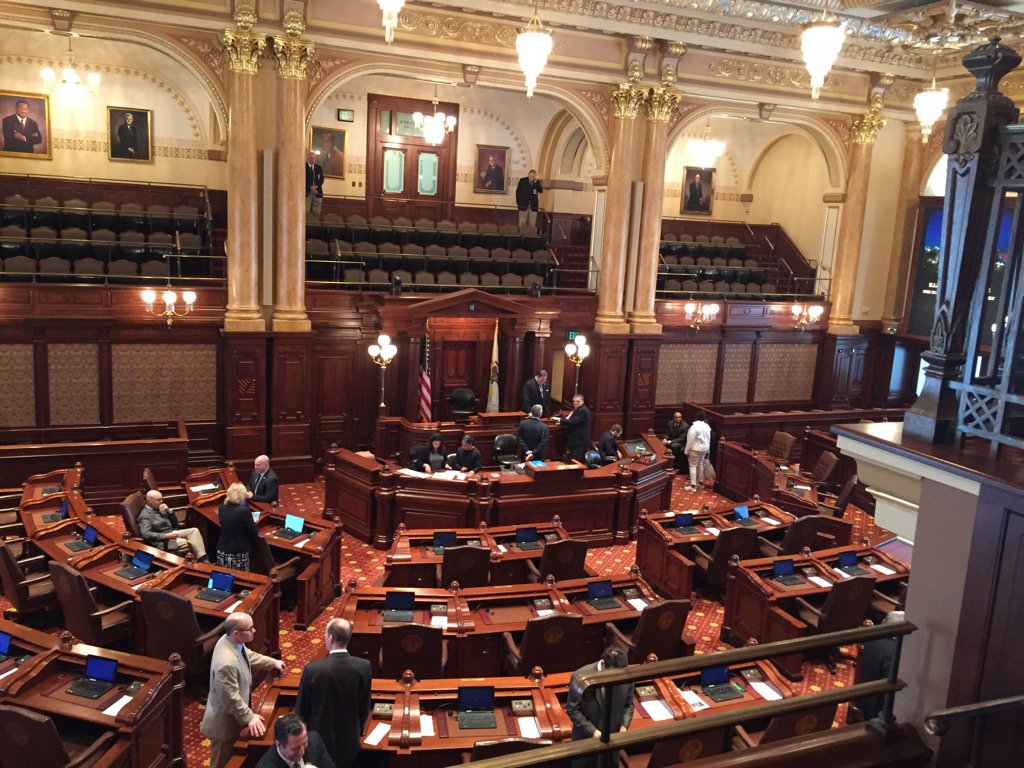 For these special sessions, each lawmaker gets paid a stipend of $111 per day. That doesn't sound so bad until you count up all the Senate members (59), and all the House members (118), then multiply that by $111 (19,647) to get the daily rate. Now multiply that by the 10 days of special sessions to get a total of $196,470. And day four gave us 17 minutes of work? If I were them, I would be ashamed.
---
Illinois Debt Clock
I stumbled across this wonderfully depressing Illinois debt clock, courtesy of US Debt Clocks.org. We're up to $12K of debt per person! Where's the nearest train outta here?
---
A budget by June 30, or Illinois faces unprecedented 'junk' status
When I first heard that Illinois' bond rating may enter junk status, I had a hard time believing that no other state has had their credit downgraded that far before. A little digging proved, to my dismay, that this will indeed be the first time a state has been downgraded into junk territory. The city of Detroit has been slapped with the junk rating back in 2009, while Michigan remained unfazed. Pittsburgh, Atlantic City, and good ol' Chicago have been downgraded in the past, but none of their parent states shared the blame. Another *first* I wish Illinois didn't win; another medal to put next to the "longest run without a budget" prize.
---
After Long Opposing Rauner's 'Non-Budget' Demands, Madigan Has Three Of His Own
Highly interesting that Madigan actually spoke on the budget impasse - usually his words are filtered through those below him. Does that mean he's willing to negotiate? Somehow, I'm not convinced.



---
Chicago Pride Day
Regardless of who you are, where you come from, or how you live your life, EVERYONE deserves accountability from their government for how their tax dollars are spent, and I marched in the Chicago Pride Parade yesterday to help make that point clear.
---
Instead of budget, Illinois lawmakers vote on trivial matters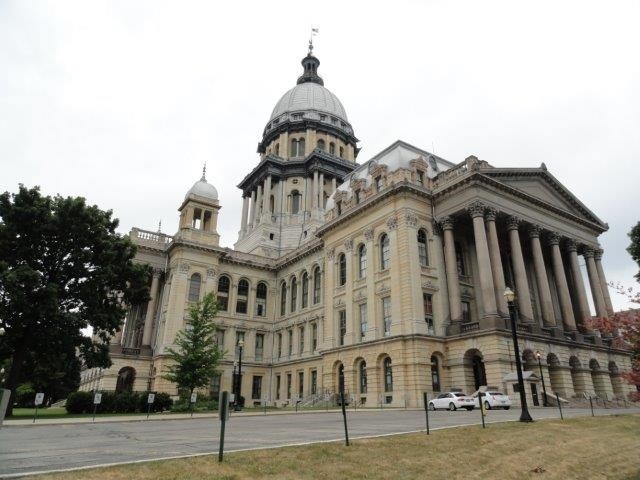 Have you ever seen a kid waiting for his parents, forced to sit on a bench or at a table, just killing time until they get there (think pre-smartphone)? That's what I feel like the general assembly is doing right now. We are paying them to be in a special session to get to a balanced budget before July 1, and they're voting on road names and the upcoming bicentennial. Is it their fault? Yes and no... the fault lies with those five pillars of economic destruction - Michael Madigan, Bruce Rauner, John Cullerton, Christine Radogno, and Jim Durkin. They're the ones in charge, and keeping a balanced budget from happening.
---
Illinois Governor Dodges Suit Over Repeated Budget Vetoes
98 different social service organizations sued Gov. Rauner and others to demand payment for services they rendered, citing that the Governor is to blame for vetoing budget legislation. For once, I'm relieved by the court's decision, who found that the Governor is not liable based on his vetoes. This would have opened a can of worms over his veto authority and muddied an already murky pool. We cannot sue our way out of this mess - we have to vote our way out of it
---
IL comptroller warns of 'massive fiscal crisis' by end of the month
We have been in 'massive crisis mode' for years, and the 'magic tricks' just keep coming. How much do you want to bet we'll be seeing some sparkly new tricks out of this special session?
---
Comptroller warns Illinois finances in 'massive crisis mode'
So, the Comptroller is akin to mom/dad sitting at the kitchen table paying the bills now? You know what they do when they've run up massive debts and can no longer make even the monthly minimums? They call in personal financial planners to help them get out. I've got the education, and a damn fine bit of financial experience to back it up. Can I be of assistance? Please, take my card, and remember me come November 2018...
---
Chuck Sweeny: State's bill backlog soaring to $16B
I'm pretty sure Madigan is willing to wait out the election, hoping Rauner will get the boot and whoever comes in will be willing to do everything he says in order to end this mess and have the moniker of saving the day.
Unfortunately, more unbalanced budgets, including kicking the pension problem down the road, will not save the day. Time for something new in our two-party powerhouse, something different from the status quo, a flicker of gold among a sea of blue and red, a flicker that will not sink to the depths. Libertarians don't care for party politics; they want what is best for the people of Illinois.
---
Do Illinois' "core priorities" for payment match yours?
Nice explanation here on how the money received each month from taxation is divided among the many bills in the state. "What happens to the money they're collecting," as Hank asked, is not a very easy question to answer with any real level of detail. You can show what's been paid out over the last few months, as they did in this article, but that can change at any point in time. The current Comptroller's criteria for payment, first-in-first-out with priority on "payments for essential services to the state's most vulnerable citizens," is not clear criteria and doesn't tell us who gets paid first and why.
I want clearly defined rules on which types of vendors get paid first, why them, and backed up by a history of those payments. I should be able to see these rules being applied at any point when I look over the payables, but perhaps that's why no such rules exist. To clearly define anything in our government also creates clearly defined accountability to stick to the rules, and Illinois government doesn't want any of that in their finances.
---
Mendoza: Budget trumps all other Illinois woes
It's great that Comptroller Mendoza is pushing for the GA and Governor to pass a budget. I wish she would promote that they pass a BALANCED budget, because she very carefully avoids using that oh-so-important qualifier.
To pass a budget is to do as we have done for years, which adds to our overall tax burden and does not bring accountability to spending. We are here today because of the budget decisions of years past. To pass a balanced budget would mean making cuts as well as possible tax hikes (not that I'm for tax hikes, mind you, I personally believe there is enough bloat in Illinois Government that we can remove without harming important services), and serious reform on the big anchors weighing us down.
The problem is not that Republican lawmakers need to break away from Rauner, or that Democrat lawmakers need to join him. The problem is the five people in charge of this budget committee, and two of them are Mr. Rauner and Mr. Madigan. One of them should have introduced a BALANCED budget at some point this year. The other has been in Illinois Politics for a LONG time, and should better understand the long-term ramifications of this mess on the state. Really now, you may want your budget without any of the Governor's changes, but you've got to have shared sacrifice, right Mendoza?
---
Judge to Illinois comptroller: State must pay Medicaid providers more
At some point there simply won't be enough money to cover court orders - and then what? How much does Illinois have to drown in debt before Democrats and Republicans will put their parties aside and do the right thing? Medical services should be getting priority over the salaries of the General Assembly, but obviously the legislators that brought suit to get their pay didn't agree.
---
Dundee Memorial day parade
Beautiful day today in Dundee for their Memorial Day Parade. Walked the downtown area and met with some great people, marched in the parade, and then hung out in the park for a memorial service honoring not just our veterans who are here with us, but more importantly, those who did not come home.
---
Illinois Senate approves 32 percent income tax hike in party-line vote
It's no surprise why there is such a massive exodus from Illinois of both citizens and businesses, and the General Assembly refuses to learn anything from their past mistakes...





---
Thumbs Down: To the never-ending Mendoza-Rauner blame game
All Illinois politicians claim to care about the people and the ones affected by this political tug-o-war, but none of them will actually go against their party to try to bring the needed change. True independence comes from looking outside their damaging circle. Be Bold, Vote Gold.
---
Judge Orders Comptroller Mendoza to Pay Illinois Lawmakers
I know this happened last month, and I apologize for being less than timely. Tax season took over my free time, so of course that's when the courts side with the Democrats suing for their paychecks! Mendoza's responses to the suit are uncharacteristic of her; suddenly she's not talking about fighting for the little guy with a jab or a quip at Rauner being a bully. Now she's having her people answer that she's following the law, and allowing her COI (Conflict Of Interest) lawyer (AG Lisa Madigan) to drag her heels on appealing. Not quite the independent bulldog when it's her party making the mess, huh?
---
Judge: State lawmakers should get paid, even if there's no budget
This is pretty disgusting. The four Democrat lawmakers that sued to get their paychecks received a victory last month when the judge sided with them and ordered Comptroller Mendoza to pay out on legislative and executive pay. Mendoza chose representation by the Attorney General, Lisa Madigan, rather than seeking independent council. The lawmakers that brought the suit were represented by Mike Kasper, who has long-time ties with (guess who?) Michael Madigan. That's a clear conflict of interest to me and anyone else paying attention.
After the decision came down, the Comptroller said she's going to "begrudgingly" start paying out, instead of directing her COI (Conflict Of Interest) lawyer to ask for a stay of the ruling while the appeal is pending, which would stop her from having to issue paychecks until the matter is ultimately resolved.
This gave me an "a-ha!" moment on why the four Democrats waited until Munger's last day as Comptroller to bring suit, and I don't know why I didn't realize it sooner. These two points I stated are very definitely why they waited - because Munger would have fought back hard. Kudos to Munger for that, at least.
---
Rauner pushes for state government computer upgrade
I'm all about saving money, but anyone that has worked with old technology will agree that we need to upgrade the government computer systems. Upgraded systems that are properly integrated will decrease the risks of fraud, increase the level of transparency of detail, and make Illinois government more efficient. Having a patchwork of outdated tech that's been cobbled together over the years, will only become more cumbersome as time passes. Making these oh-so-needed upgrades would also increase the chances of discovering fraudulent activity (whether happening internally or externally), which gives this accountant the warm and fuzzies. I don't care if it's a pet project of the R's or the D's, if it actually benefits the people of Illinois, I'm for it.
---
Rauner aides dismiss Mendoza's 'jaw-dropping spending' charge
I was going to stop talking about Comptroller Mendoza's City Club of Chicago appearance, but you can't just say you're playing George Bailey in "It's a Wonderful Life" to a Libertarian classic movie buff and get away with it. George Bailey was a small business owner that got tricked by a man who had wealth and power and a stronghold over the town that spanned many years. If there's a resemblance to Mr. Potter, you're going to find it in our Mr. Madigan, whose grip over the City of Chicago has been ironclad for well over twenty years. And George Bailey certainly wouldn't have praised Mr. Potter over the years...
---
Governor, comptroller spar again over state spending
It's interesting to read difference sources from the same event. The State-Journal Register decided to focus on the Rauner side of the City Club of Chicago event, reporting on his response to her statements. According to Rauner's team, Mendoza has reduced payments made to elderly care providers from $20 million a month under Republican Munger, to $7 million per month. Mendoza's response to that? "Clearly inaccurate." When all sides claim inaccuracy, it's best to view the evidence with your own eyes. Looks like I've got some detective work ahead of me...
---
Mendoza: The governor suffers from 'Rauneritis'
Comptroller Mendoza opened a speech given at the City Club of Chicago last month by stating that she wasn't going to criticize the Governor - and then proceeded to criticize the Governor. Aside from saying he suffers from "Rauneritis" (very professional) and that he's trying to shut down government, there was one nugget of interest in this speech.
According to Mendoza, he's been using the "Healthcare Provider Relief" fund to pay for consulting and management fees and contracts for computer software, to the tune of $112 million dollars. I'd like to see the detail behind that, so some digging will be necessary. If she provided this much scrutiny over Democrat payables I might be halfway to believing her claims of independence. At least she continues to talk about the $4.1 million in bonuses received by IDOT workers last year, which was reported by yours truly during the Chicago Tribune endorsement interview.
---
come see claire at the pvsa gun show
This Sunday morning, you'll be able to find me at the last PVSA DuPage Sportsman's Show for the season here in DuPage with Steve Dutner For IL Secretary of State. We will be hosting the DuPage Libertarians table, so feel free to stop by and say hello!
---
best libertarian selfie ever!
Always a fun time with the DuPage Libertarians!
---
more from the libertarian party of illinois convention
This is me with my good friend (and occasional campaign volunteer) Linda from the convention earlier this month, during one of our sneaky breaks outside in the courtyard to relax. These chairs were HUGE!
---
from the libertarian party of illinois convention
With both the convention and tax season over, I am finally getting a chance to go through all my photos. This was one of my favorites, with Larry Sharpe, Libertarian who was the keynote speaker and life of the party all weekend long!
---
happy anniversary fox valley libertarians
I tweeted this when it happened, but never got a chance to share it on FB. This was the 22nd anniversary dinner for the Fox Valley Libertarian Party from a few weeks back.
---
ILLINOIS COMPTROLLER ISSUES SELF, LAWMAKERS PAYCHECKS DESPITE APPEAL OF CIRCUIT COURT'S RULING
Because of tax season, I'm woefully behind in my articles, but I couldn't let this one go by without comment. On March 23rd, a Cook County Circuit Court judge sided with the lawmakers suing to receive their paychecks, and told the Comptroller to pay them out. The Attorney General filed an appeal, to fight it, but DID NOT file an injunction as well, which would have frozen the order to pay. Instead, the Comptroller started issuing, and to date has issued, over $12 million in paychecks to the executive branch and general assembly. When asked why no injunction was filed, the Comptroller's office replied that they are keeping "in compliance with the judge's order" and "focused on an appeal." Cop out 1 and cop out 2. It reminds me of a little kid that found dirt against their classmate and they're standing in front of the principal with the most smugly innocent demeanor. Bright smile, hands tucked behind their back, absolutely reveling in their playmate's misery.
Because your blood pressure hasn't spiked enough yet, here's another tidbit: the independently wealthy Michael Madigan has received over $117K in back pay, while fellow independently wealthy lawmakers Durkin, Cullerton, and Radogno, have received $71K a piece.
Now CLEARLY this was the idea of one particular political party, but I want to know how many of these four independently wealthy individuals have above (a mix of D's and R's mind you) refrained from cashing their paychecks. Or hey, why not donate their pay to some of those health service facilities, to help keep their doors open? I would have the utmost respect for any of the lawmakers that actually did that.
Make no mistake, these are the games they play in Illinois. If I had been voted in as your Comptroller, I would have retained independent legal counsel to fight the lawsuit, and had that injunction filed before the ruling left the judges mouth. Because that's what being independent is actually about.
---
Claire Ball announces 2018 candidacy at Libertarian Convention
Thanks to Aaron Wright from the Metro East Libertarians for filming so much from the convention this past weekend. Here is my speech during the candidate forum - I apologize for going over the time limit!
---
In memory of two great friends and libertarians
After a weekend with an incredible convention, I received bad news from a phone call from Steve Dutner at 1am informing us that a great libertarian and very dear friend, Dennis "Paws" Spears (seated in the center in this image), was killed in a motorcycle accident along with his wife Tanya. Dennis was a kind and hilarious person, and his wife Tanya was very giving and thoughtful. They BOTH called me up one night after a speech two years ago at Fox Valley Libertarian Party when I first started my campaign to help critique all my words, movements and even my dress. They wanted to help make me be the best I could be. He was a great supporter of me, and a wonderful friend to everyone who knew him. If you want to help honor this great guy, may I suggest adopting a pet from an animal shelter? Wherever he is, it will make him smile.
---
Mendoza finds money for $32,000 used car for her office
Another article from last month (I'm getting ever closer to March, hang in there with me). Did she really think this would go unnoticed, with the direct attacks she's made on Rauner since the New Year rolled in? $32K for a "used" car (I refuse to call something with only 16K miles on it truly used) is not much to a budget of $110M (this being the Comptroller's 2015 budget), but during such a crisis as this, with such a monstrous bill backlog, you couldn't find something for, say, $15K?
Also, more importantly...I know this didn't hit the General Fund...but there is still only so much cash available to pay past due vendors (based on daily revenue collections)...and if you use cash to buy a car...which they did...that's still cash that you now can't use for said past due vendors. Time to go back to Accounting 101 gang...
---
Rauner administration says Mendoza decision on payroll could jeopardize services
You know, I sincerely hoped Comptroller Mendoza would do the job of Comptroller for a while, for at least a few months, before maneuvering her political chessmen around on the Governmental board. Hope springs eternal, but I'm going to use mine for something else. This story is from February, when Comptroller Mendoza decided to pay some 400 state employees out of some transportation/buildings/utility funds, rather than the general fund. Apparently that was against the Governor's wishes as he sent a letter (cost effective versus an email?) telling her not to drain those funds or there won't be money left in them to cover what they're meant for. Surprise surprise - that letter wound up in the news, and Mendoza's response? In essence - we've used them before and I'm using them now.
If you've read my stuff for any amount of time, you should know how I feel about this. But I'll say it anyway: you don't use funds for purposes other then what the fund was meant for. No dipping because you're short somewhere else. Dipping into other funds helped create the mess that is our unfunded pension liability, and shatters the transparency measures inherent in a Fund Balance budgetary system. It's bad budgeting, bad money management, and bad politicians! NO.
---
Has Gov. Rauner Ever Introduced A Balanced Budget?
THANK YOU Brian Mackey for actually trying to answer this question. Governmental budgeting is a tricky thing, as I'm finding the more research I do. Mr. Mackey explains it very well in this article, talking about the restraints around what the Governor can do, and the nuances in the language that can make something innocent seem downright dastardly. I'd say the Governor introduced balanced budgets, sure - but he never used his constitutional line-item veto power to bring the unbalanced (as received from the General Assembly) into balance, because that means making unpopular cuts that the other guys can use against you in the future. Neither Democrats nor Republicans want to give an inch in this political tug-o-war.
---
It's time for Bruce Rauner to do the governor's job
This article is from last month, but is one of the first big shots being fired by Comptroller Mendoza at Governor Rauner. I say first of the big shots, because all throughout the campaign trail, she made it clear she felt the budget mess is purely from his actions, but never did she make as big a show of it until this point. She's right - the Governor is supposed to prepare and submit to the GA a balanced budget. That's about all I can agree with, however. The rest is very grandiose, with talk of "shadow organizations" and how he "masterfully misled" the public, as if the problems we face, including unsustainable pension funding, political pay-to-play shenanigans, and years of unbalanced budgets and kick-the-can-down-the-road lawmaking, started sharply on January 12th, 2015. It's certainly not what you should be hearing from the top dog of the Governmental accounting office. I guess it's appropriate though as this is Chicago and we do speak with bullets. Especially the politicians.
---
Pot Contribution For Politics - Bishop On Air
Check out my appearance on Greg Bishop's show out of Springfield Bishop On Air on News/Talk 94.7 & 970 WMAY from earlier this morning on the recent victory in the federal district court!
---
Marijuana organizations given green light on political donations
Breaking News! The verdict is in from the Federal District Court and WE WON!
Last year the Liberty Justice Center and Pillar of Law Institute brought suit against the state of Illinois, on behalf of Scott Schluter and I, over the banning of medical marijuana centers and dispensaries from making campaign contributions to candidates for political office. This case has gone up to the Federal District Court and I've just received word that today they ruled in our favor. More details to follow but I was too excited to hold back!
Ball: 1, Madigan: 0
---
St. Patrick's Day in Lemont
Look at all these beautiful, sexy libertarians in Lemont! Thanks to EVERYONE who came out yesterday and helped us increase our presence over last year, even in the cold! It was a decent turnout, and we all had great food and discussion afterwards.
---
Morning Spin: Comptroller Mendoza rips Rauner on budget impasse
Yowza, we've got some harsh words coming from the Comptroller. Comptroller Mendoza has been on the offensive over the last month or so, and here's just another example of it. I will say I did not know the Governor could propose a budget to the legislature, and he absolutely should. The political problem with that is clear, any necessary spending cuts would be fodder for the next election. I do not agree at all with laying the blame entirely on his feet, however, as Illinois has had a longstanding history of passing unbalanced budgets and kicking the financial can down the road. A disproportionate amount of that comes from the Democrats, and if you think Michael Madigan doesn't have a hand in it then let's have coffee so I can catch you up on the last twenty years or so of Illinois politics.
I would like to hear more about the finances from our Comptroller and less about blame, if that's possible. As for hiring independent council when fighting the AG... you had me at the word independent...
---
Bruce Rauner Hires Leslie Munger as Deputy Governor
Wow wow wow I did not see this one coming. But I guess I should have. It wasn't bad enough that our governor hired up a bunch of Ex-Comptroller Munger's staff after Democrat Mendoza won the Comptroller's race. He's now appointed Leslie Munger to the role of Deputy Governor, which doesn't look like party favoritism in the slightest I'm sure. The qualifications cited for Deputy G. are the same ones that were given for Comptroller. Unfortunately I think the main qualification they look for is the letter that follows the name, and I'm not referring to CPA...
How many deputy governors' does one state need? Apparently two, and if one leaves it is perfectly acceptable to appoint another one during a major financial crunch of no budget for almost two years. Leslie Munger, who lost a bid for Comptroller, is now privy to a second appointment by the Governor - first to Comptroller, now to Deputy Governor. She is getting her same salary, $135K billed to us, and gets to work with many of her old employees as the Governor hires them up too. The Democrats are all over this, of course, but that means nothing because they do the same thing when given the chance. And when not given the chance, because it's getting more rare that anyone in our government is even listening to us anymore. Did they really think this wouldn't look like political party favoritism? Or they just really don't care at this point? Does anything really matter beyond our precious political party anymore?
If she's really that passionate about serving people in need, why doesn't she refuse the $135K salary, as Governor Rauner refused his?
You want to see people who care about Illinois and the people who live in it flourishing? Look at your 3rd parties. #QualifiedNotConnected is more than a hashtag to me, it's a principle not to be bent or broken to make room for my buddies.
---
Illinois budget impasse cripples state debt, investment

Further and further down the rabbit hole our government is pushing us. The financials - which give you the true story of what our government is doing, are getting worse and worse with each passing day. Our investments could be earning more (especially if they were led by an independent investment committee with real accountants on it), we could be paying less in interest. We the people know this, it's common sense and hits upon the truths we deal with every day. Why our government thinks it can continue to blame the other guy and not move a muscle to compromise is beyond me. They're not doing their jobs...they need to go.
With someone heading the office with a financial background and independent from the parties continuing this mess we could be provided with detailed reporting, including recommendations on where spending could be cut, and firm and visible decisions behind the payments that are going out the door. Alas, if only we had someone with that financial background in charge...
---
Illinois' 'grand bargain' gives lawmakers $38.5-billion spending cap
Are you KIDDING me?!? I haven't been following the talks surrounding this "grand bargain" to get to a balanced budget but if this little FYI is accurate I'm disgusted. The government is acting like a spoiled teen, trying to bargain for mom and dad to pay off their credit card debt from the last few years of college fun by promising to be good in the future. Sorry muffin, I can't just skip the spa for a few weeks to cover your poor spending habits.
And what concerns me more is the very quick line that over a billion dollars in new spending is unaccounted for. Whoa whoa - WHOA - I don't think so. I have a new project - to dig into everything surrounding this "grand bargain". You do NOT use the phrase "unaccounted for" around an accountant and I'm going to make damn sure that if our government is not accounting for every dollar, that everyone knows about it.
---
Interest payments add to Illinois budget stalemate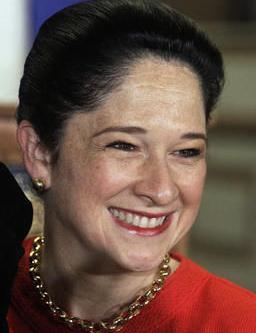 Has anyone out there worked really hard to pay down credit card debt to get away from the interest monster? I know I have. So to hear that my taxpayer dollars are being used towards interest so that the Republicans and Democrats can continue their power struggle absolutely bakes my beans. On top of that, as the chief accounting officer of the state of Illinois, Comptroller Mendoza should be speaking out against the culpability of BOTH parties and not just one side. The budget issues stem from years of unbalanced budgetary games between Democrats and Republicans alike, including (but not limited to) the stopgap money dump of November 2015, which allowed spending for construction projects that had no real urgency, and discretionary spending with vague "keep government operational" descriptors.
What all was said and done in getting yourself out of debt, what did you have to do? Stop making excuses, make the tough decisions, and eat ramen for a few months (or years). I'd say we start sending our government officials and legislature members boxes of ramen in the mail, but they've got enough of our money already...
---
Mendoza's deputy gets consolation prize: PBC chief
Government jobs should not be consolation prizes. As I've said previously, you should be hired for a role based on credentials and experience, and what has the deputy-clerk done that warrants her be the executive director of the Public Building Commission? And at nearly $200K in salary, her background better be extensive and unconnected. Stop laughing, I'm serious.
---
23 former Munger workers hired by Rauner administration
This is the kind of favoritism I hate because it's so blatant and biased and we're the ones footing the bill. And I don't care that the numbers are less than a prior administration - just because you're not doing it as much as the other party doesn't make it ok. People should be hired for positions based on their qualifications and ability to do the job. If you're getting paid, especially in the six figures as many of these people are, you should have the background and education to justify your role.
---
Dems urged to stop suing for pay, start working on budget deal
I'm sure everyone heard about the six Democrat state representatives who filed suit on Dec. 2nd against Republican Munger to bump their paychecks back to the head of the line. It was both a bold and cowardly move. Bold, that they think they will get any sympathy or support from the people of Illinois, and cowardly to go after Republican Munger in her last few days in office. When did these people lose sight of the fact that this is a part-time job, where you have more than half the year to earn a living doing something else? This is such a selfish display even the media isn't buying it - and they can be pretty easy to convince.
---
Christmas with Libertarians
Thanks to everyone who came out to our Holiday Party on Thursday! We had a great turnout that included members from Lake County Libertarian Party of Illinois and Libertarian Party of Dekalb County Illinois, and we brought in more canned goods than last year for our canned food drive. Plus, the fireplace was nice and the relaxation among friends was much needed after such a hectic campaign season.
---
Other View: Pulling rank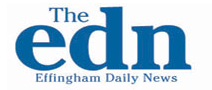 Here's a wonderfully scathing editorial about the state legislators that filed suit to get their pay bumped to the head of the line. To file a lawsuit so your part-time pay gets bumped to the head of the line, when the cause of the payment delays rest at your feet, is slap in the face of every Illinoisan. Every business owner that had to take additional loans to survive, every school that had to cut programs to keep their doors open, and most importantly every mental health facility that had to close their doors because they couldn't get their payments. Illinois' financial troubles stem from years of two party power plays, where decisions are made with the best interests of the PARTY in mind instead of the people that put them in charge. Do you truly want that to end? Vote principles, not politics - vote qualified, not connected. Vote Libertarian.
---
Meeting the Governor at Gifts of the Free Market
Illinois Policy hosted their annual "Gifts of the Free Market" event last night, which several of us attended, and we got to meet the Governor! The entire night was both fun, and interesting, to say the least. Thanks to Matt Scaro, former Libertarian candidate for IL Treasurer Matt Skopek, and Activism Director Steve Dutner for joining me.
---
Former Libertarian Candidate for Comptroller Tapped for Transition Team
Kitty, who interviewed me from the Libertarian Republic earlier before the election, published an update about my recent projects here in Illinois!
---
Claire Ball on Comptroller Transition Team - Bishop On Air
This morning, I appeared on Greg Bishop's program Bishop On Air on News/Talk 94.7 & 970 WMAY out of Springfield to talk about Susana Mendoza and her transition into the Illinois Comptroller office.
---
ILLINOIS COMPTROLLER MENDOZA TAKES OATH AND ANNOUNCES TRANSITION TEAM MEMBERS
Susana Mendoza has been sworn in as our tenth Comptroller, and thanks to this press release, I can now share my own news. I was asked to join her transition team, and help bring some accounting sense to our nonsensical governing body. I will be working with a wealth of knowledge from this team and was honored to be asked. I am very excited to learn more about the inner workings of the Comptroller's office.
Before anyone thinks otherwise, let me make this perfectly clear - I will be running again in 2018 as the Libertarian candidate for Comptroller. This transition team is to help get the new Comptroller up to speed so our state can, at the minimum, keep limping along. I want to help with that so things don't get worse, and pinpoint some of the (many) issues that need to be addressed within the office.
---
Winter Fun in Woodstock
Had a wonderful time with the folks in the Fox Valley Libertarian Party in Woodstock for their annual Christmas parade in the downtown square on Sunday afternoon.
---
Lights on for Westmont Parade
We were a small but loyal group of libertarians, covered in Christmas lights and marching through Westmont to a few thousand people who came out in the cool, crisp early-winter weather over the weekend.
---
Some fear Mendoza-Madigan alliance will worsen state government dysfunction
It didn't take the media long (or the two established parties for that matter) to give up the pretense of independence in the office of the Comptroller. The Sangamon Sun interviewed Jim Nowlan, a former state legislator, who talked about what a "Mendoza/Madigan alliance" might mean with our state government dysfunction. State government dysfunction stems from two parties caring more about gaining power and ground then about working together for the best interests of the people. Here's an example of that dysfunction in action.
---
Claire's commentary from 2016